Abe Condoles Family Of Late Inec Ad Hoc Staff, Ibisaki Amachree
...Seeks justice for Dr. Ferry Gberegbe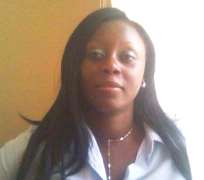 The Senator representing Rivers South-East Senatorial District in the National Assembly, Magnus Ngei Abe has commiserated with the family of late Ibisaki Amachree, an Ad hoc Staff of INEC, killed during the February 23, 2019, Presidential Election in Rivers State.
The Senator said it is sad that the efforts some leaders made to arouse the conscience of the people on the need for peace in the state before the elections fell on deaf ears.
Abe who spoke during a condolence visit to the deceased family at their residence in Port Harcourt condemned the orgy of violence that has characterized elections in Rivers State.
He said, "We had hoped and prayed that 2019 will be different. We had believed that we could appeal to the conscience of men and get Rivers people to realize that the state belongs to all of us.
"That we could peacefully come out like other human beings across the world, vote and elect those that would run our affairs for four years, unfortunately, your daughter, an innocent Nigerian who was going to serve her fatherland, to join others in making our democracy to work became a victim of the shameless madness that has characterized our State.
"Every effort some of us made to try to reach out to people to understand that this thing can be done peacefully fell on deaf ears and as usual all across the country again, Rivers State became a theatre of war", he stated.
Similarly, Abe while at the residence of late Dr. Ferry Gberegbe, a Senior Lecturer at the Ken Saro-Wiwa Polytechnic, Bori said: "There was nothing that happened at the collation Centre in Bori that necessitated the use of firearms.
"Video of the killing of Dr. Ferry Gberegbe as widely circulated in the media shows that the man was murdered in cold blood by a trigger-happy policeman. The graphic pictures are very clear to anyone in this country.
"I demand that the murderer(s) must be brought to justice. There is no fancy way of putting it. He must be brought to book. One of the ways we can put an end to all these things is that perpetrators of crime must be punished.
"There's no need for a judicial commission of inquiry into the circumstances that led to the death of Dr. Ferry Gberegbe.
"What is relevant is that Governor Nyesom Wike should direct the Rivers State Commissioner of Police, to arrest the perpetrators of this heinous act and charge them to court. They should be arrested and brought to book. The constitution provides that lawful directives be carried out.
"Every time there is elections in Rivers State as soon as the elections are over all you see is condolence visits to people who lost their lives.
"It is not a life-threatening event, not war but people deliberately create a situation that leads to the death of the lives of innocent Rivers men and women.
"I condemn in strong terms the orgy of violence that characterized elections in Rivers State, this must stop," Senator Abe stated.
Signed:
PARRY SAROH BENSON, ANIPR
Spokesperson to Senator Magnus Ngei Abe
March 20, 2019