We shall resist any attempt to frustrate INEC's preparations for 2019 elections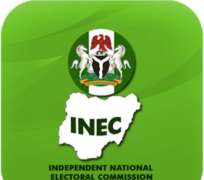 The attention of the Centre for Public Accountability, has been drawn to the evil plan of some elements within the political circles to bring up a situation where the 2019 general elections will be postponed or cause election not to hold in some states thereby necessitating a situation where the first ballot will be declared inconclusive.
This allegation is premised on our observations of reported cases of arson on the offices and assets of the Independent National Electoral Commission (INEC) in some states of the Federation starting with Abia, Plateau and now Anambra.
We wish to state unequivocally that this attacks on INEC facilities, are not ordinary which could be claimed to have arisen from unknown sources but are deliberate acts of sabotage aimed at scuttling the 2019 general elections.
Upon this basis and to this extent, we are calling on all Nigerians to be at alert and be ready to resist any attempt, to postpone this election.
We will not also hesitate to mobilize our members and other willing Nigerians to protect INEC offices nationwide from the hands of enemies of the people, in the days ahead.
Our democracy must survive.
Olufemi Lawson,
Executive Director, CPA