Rivers APC Supreme Court upholds High Court judgement Banning Them From Fielding Candidates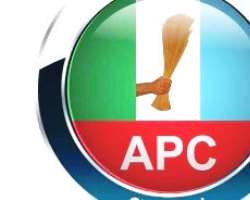 The Justice Mohammed Dattijo-led five-man panel of justices, on Friday, upheld the annulment of the governorship primaries conducted by a faction of the Rivers state chapter of the All Progressives Congress, APC, saying it is fraught with irregularities.
On Monday, the Appeal court stayed the execution of the lower court judgement, giving hope to the APC candidates in the state
However, it will be no show for the Rivers APC in the February and March elections after the apex court's judgement sustained the judgement of the High Court.
This decision by the Supreme Court means the Rivers State APC will not present candidates in the February 16 National Assembly election and the Governorship and House of Assembly elections on March 2.