BABA SUWE BEATEN UP IN MESSY STREET FIGHT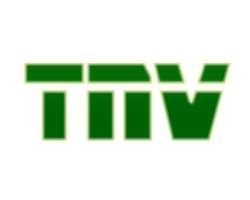 Popular Yoruba movie comic act, Babatunde Omidina got more than he bargained for penultimate Thursday in the vicinity of the National Theatre, Lagos and he ended up the loser of an uncomplimentary exchange of fisticuffs with a cameraman identified as Kayode Olawale. Eyewitness account said he drew the first blood when he slapped the younger man.
Findings by our correspondent showed that trouble started when the comic act – Baba Suwe – reportedly insisted he must see Kayode's crew before they would be paid for a job, which we learnt was a political commercial for a politician.
Before then, the National President of the Association of Nigerian Theatre Practitioners (ANTP), Prince Jide Kosoko, had authorised the payment for the job done to the young man after the guy said he had 15 crew members with whom they recorded the video that would soon go on air as part of the politician's campaign.
"Baba Suwe was beaten and many of us that witnessed how it all started blamed him for the fracas. They had finished shooting the video for the governorship candidate for Action Congress (AC) in Lagos; their president, Jide Kosoko had approved the guy's payment only for Baba Suwe to insist that he must see the 15-man crew before they would be paid. Even at that, the boy called on his boys to line up, then the hot exchange started and Baba Suwe slapped the boy and the boy slapped him back," narrated a source who witnessed it all.
He, however, told our correspondent that Baba Suwe did not believe the crew was up to that number and in the ensuing verbal exchange, he physically assault Kayode, who retaliated almost immediately.
Luck, we learnt, ran out of the frontline Yoruba movie actor when the crewmembers and some bystanders he thought would come to his aide turned their backs on him, preferring to file behind the guy whom they insisted was not in the wrong.
"By the time it became apparent that we would not side with him in the matter, because many of us knew that his actions were wrong, he'd received some beating; his wife started calling people on her cell phone to come to her husband's aid. But some of us told Kayode to leave the scene before the guys arrived," the source added.
We learnt beating he got, prompted his wife, Omoladun, to make frantic telephone calls in a bid to get people to come to her husband's aid. But before those she called arrived, Kayode was advised to leave the scene and he did only after he had collected his professional fees.