'I PREFER MALE COMPANY' -----OMOTOLA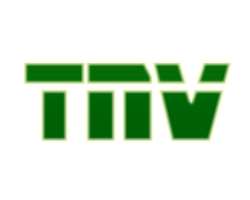 Omotola Jalade-Ekeinde is one of the screen goddesses in Nigeria's growing home video industry, Nollywood. She hit the linelight with her role in Mortal Inheritance and established her acting ability in Prostitute. "Omo Sexy" as the 28-year-old mother of four is fondly called by her fans is well endowed with a sexy figure.
After a ban by her Actors Guild of Nigeria, she channeled her energy into music and has released a CD. In this encounter with NDIDI KENNEDY-UKAGA, she talks about the secret of her beauty, life as a teenage mother and how she copes with her male fans.
HOW TOUGH WAS YOUR CHILDHOOD?
I grew up in a very small family. My dad was quite popular before he died. I was also their only child for a long time before they had my brother when I was seven years. I was a spoilt kid who found it quite hard to adjust when my younger ones came. I lost my father immediately I went to secondary school.
HOW DID YOU COPE WITHOUT YOUR FATHER?
I have had challenges all my life. People think I am complex but I am not.
I have lived almost an insecured kind of life. I am trying to bear the circumstances and face my challenges and this, I have done all my life. I am only getting to be comfortable at this age. When I lost my dad, we went down the drain. We had to adjust our standard of living and it affected me as a child.
IF YOUR FATHER WERE ALIVE, WOULD YOU HAVE HAD A CHILD AS A TEENAGER OR GOTTEN MARRIED?
I have never stopped thinking that if my dad were alive, would I have done all I did? I don't think so. I am sure he would have wanted me to achieve much before going into marriage. His death was not a way of escape for me to have done all I did. I was young when I met someone I liked and there was no daddy to say, no!
My mum tried but not forcefully. She only insisted I must finish school.
HOW DID YOU COPE AS A TEENAGE MOTHER?
I thank God for giving me the grace to deliver like the Hebrew women. I didn't have any problem during and after delivery. I was terrified at first due to some horrific stories I heard about delivery but I guess I have been very lucky with pregnancies. My husband has been very supportive both psychologically and morally. Being a mother is a blessing to me.
HOW DO YOU MANAGE YOUR MALE ADMIRERS WHO HANG AROUNG YOU MOST TIME?
A lot of people have said different things about me. Recently, I slapped a male fan that grabbed me from behind. Lots of people said I shouldn't have slapped him. I told them that even if I wasn't married, he still had no right to grab me from behind.
I don't care if I am an actress or not, I still remain a female who shouldn't be disrespected. It's wrong for a fan to do what that young man did to me. People should remember I am somebody's wife. Other people can see it and think we are secret lovers. I don't have any secret lover though I have had some men call me to say lots of naughty things, which I ignore. I wonder what kind of fans they are. People will try to hurt you in the pretext of being your fan. I am not afraid to accept who I am. I have more male friends than women. I prefer male company than female company.
HOW IS YOUR HUSBAND COPING WITH YOUR LIFESTYLE?
He handles all issues quite well like a mature man that he is. He has come to accept it and he is coping very well. I have stalkers who follow me everywhere I go. The most stubborn of all of them is a young man called Sola. He said he wants to be with me for the rest of his life. His case was so bad that my husband had to invite him for a chat but he never stopped following me. All efforts to get him off my back has proofed abortive. I see him everywhere I go. He calls to threaten me at times. He even knows my house and my family. It's not easy having strange people around you who says they are your fans; even those who want to hurt you.
HOW HAPPY IS YOUR HOME?
I won't lie that I have not had any serious quarrel with my husband. I have been married for 11 years. There have been moments of tension and joy. I have learnt that any woman you see today that is still married in Nigeria has been a fool. You have to be a fool to be married. You have to swallow your pride. Being married is better than being single.
You must be ready to take things for the sake of your children. I am sure those searching will find their soul mate and when they do, they will be taking a very big decision.
All married women are strong women because it's not easy to remain married in Nigeria. Things beyond you would be thrown at you especially when one is a career woman. In all, I have learnt that marriage is all about give and take. You have to let somethings go and say sorry even when you are not wrong. Those who find it difficult to stick to one man are not necessarily bad women. Sometimes, things thrown at them might be too much for them to bear.
YOUR MUSIC HAS NOT MADE MUCH IMPACT AND PEOPLE THINK YOU SHOULD FACE YOUR ACTING CAREER AND LEAVE MUSIC.
I know some people will have their reservations. Any time an actor or actress ventures into music, there would be critics. I am opened to all criticism but those who have heard my music have appreciated my record. Some said I need to work on some areas, which I appreciate. I haven't gotten any negative report. And I got a nomination at the last Hip Hop award held in Lagos.
DID YOU SLEEP WITH ANY PRODUCER OR DIRECTOR TO GET ROLES IN NOLLYWOOD?
I have never been involved in any sex scandal to secure a role in any movie. This profession is highly glamorous that people dress well and smile to the camera to earn a living. I don't think any producer would want to be accused of sleeping with anyone. With the press at alert, any scandal will be blown open.
Some ladies give ways to these producers to want to molest them. Why should anyone go for private auditioning alone when auditioning is meant to be open?
WHAT IS THE PROSPECT OF NOLLYWOOD BEING THE THIRD LARGEST MOVIE INDUSTRY IN THE WORLD?
There are lots of prospects in Nollywood for improvement. Nollywood didn't get to where it is today through the help of any organization. We are where we are by hardwork. If government has the interest of this country at heart, then I see no reason why they can't zoom into Nollywood, which is a limitless industry.
Nollywood is seen as a link to Africa. Our major problem is distribution and piracy. We can develop the human power area. Our major problem today is piracy. If one cannot get back money invested, then all hopes are lost. But when you invest and get back what you invested, then you will want to re-invest.