Ariana Grande sums up her feelings about Barack Obama with 3 little letters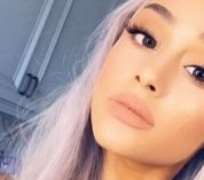 Ariana Grande  kept it short and sweet on Monday with a message for former President  Barack Obama .
The pop star responded to Obama's celebratory  Hanukkah  tweet with three little letters: "imy," which is online slang for "I miss you."
It was widely interpreted by her fans as a lament that Obama was no longer in the White House. Some even called for the singer to run for president:
Grande's tweet follows  her subtly throwing shade at President Donald Trump  in her new video for "thank u, next."
Check out the video here:

This article originally appeared on HuffPost.