YAHOO BOYS: Female Underwear Sold For N300, 000 In Delta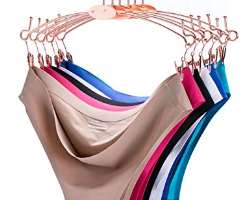 The get-rich-at-all-cost by young boys has rather made their female counterparts unsafe as their used panties now sold as high as N200, 000, N250, 000 and N300, 000 as the highest bidder gets it for ritual purposes.
It was reliably learnt that 'yahoo boys' popularly known as G-Plus boys now go about looking for female under wears to buy for ritual purposes to make them get money.
It was gathered that few days after the killing of Elozino Ogege, the 300 level Mass Communication student of Delta State University (DELSU), Abraka, news filtered into town that some female students who were travelling along the same axis where accosted with guns and they were ordered to remove their panties and they zoomed off with them.
Used female panties have become 'gold' as the G-boys now move from compound to compound in search of them.
Reacting to the ugly situation, Civil Society Organizations (CSOs), led by Caroline Usikpedo, national coordinator of civil society and other stakeholders bemoaned the evil trend.
According to Usikpedo, "Unwarranted quest for wealth and big cars have led the society into a den of ritualists with special focus on women and girls. Women can no longer go in search of their livelihoods due to fear of being abducted for money rituals.
"The normal traditional way of living and of washing and drying women clothes, especially under-wears have become a mirage as they even go to a level of stripping girls at gunpoint to get their panties for rituals".
Also, a veteran journalist and elder in the church, Mr Barry Agbanigbi, advised parents likewise siblings to be careful of the male children and siblings as the children of today are no longer what they used to be.