Delta Economic Summit Group (DESG) Honours Eight Nigerians For Outstanding Performance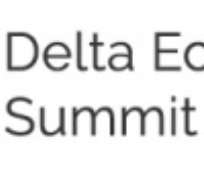 For daring to stand out in their various fields of endeavours, the Delta Economic Summit Group (DESG), executives, a private sector driven body, has recognized eight Nigerians for their outstanding humanitarian services, contributions to the economy and making social impact in the state.
The non-profit, non-partisan and advocacy group in its 2018 "Unsung Heroes Award", held Wednesday at Elomaz Hotel, Asaba, said the initiative is to recognize and encourage individuals that are contributing significantly to their local communities in Delta State.
Speaking at the event, the Commissioner for Economic Planning, Dr Kingsley Emu, charged the award nominees and the audience to excel in any profession they found themselves, "as you are recognized, it is very important that you stay tuned" calling on them not to see themselves to have reached the peak of the profession.
The Executive Secretary, Delta State Micro Small and Medium Enterprises Development Agency, Mrs Shimite Bello, in her congratulatory message said, "We are a close knitted group, we excel in any endeavor we find ourselves".
The Director General, DESG, Chukwuka Monye, charged all to cherish the state of their origin and do things that positively affect the indigenes, "the Unsung heroes award, are those that actually affect lives", regretting that sometimes such persons are not recognized.
On his part, the Deputy Director General, Brain Hammond, disclosed that the body has been in existence in the last three years with the aim of recognizing people that have done great things in the state, calling on the nominees to share their stories and ideas, "it will help us to build a better state", he added.
Those presented certificate and award winners on various categories are Austine Okorodudu, on young achievers, Augustine Okolie, on enterprise development, Ediri Obada, also on enterprises development, Gift Eseoghene Adiomamore, on education, Rev. Dr. Mrs. Fedelia Oyemike, community development, Zion Oshiobugie, also on education, Dr. Ernest Ogbedo, community development and Evang. Chief Mrs. Regina Ofigho, on public service categories.