9Mobile Finally Taken Over By Telelogy, appoints new directors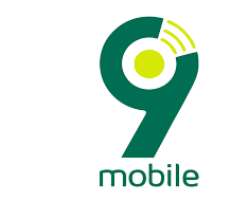 Telecoms firm, Teleology Nigeria Limited, on Monday announced the appointment of a new Board of Directors for Nigerian telecommunication company, 9mobile.
A statement by the company said the decision followed a successful completion of the tenure of the former Board appointed by the Central Bank of Nigeria (CBN) and in fulfillment of the consequential transfer of final ownership to the new investors, Teleology Nigeria Limited.
The new board is headed by 54 year-old Nasir Ado Bayero.
Stephane Beuvelet will serve as the acting managing director, according to a statement by Mohammed Edewor, a new non-executive director of the new 9Mobile.
This signals final transfer of ownership of the firm to the new investors, Teleology Nigeria Limited.
Other members of the board are: Asega Aliga (Non Executive Director), Adrian Wood (Non Executive Director), Mohammed Edewor (Non Executive Director), Winston Ndubueze Udeh (Non Executive Director) and Abdulrahman Ado (Executive Director)
The new Chairman of the Board, Ado Bayero welcomes the appointments.
"As we begin this new epochal phase, we wish to thank all the employees who built this viable business. Our debt of gratitude also goes to our subscribers even as we assure them to get ready for real best-in-class additional value for their relationship with the 9mobile brand. Without you, there could not have been a 9mobile business for us to invest in today. We will justify your confidence in our brand by making significant investments that will improve the value you get for using 9mobile."
Edewor also thanked the outgoing members of the Board, headed by Dr. Joseph Nnanna for helping to shepherd 9mobile through the critical transition phase it has passed through since July 2017.
The Central Bank of Nigeria in collaboration with the Nigerian Telecommunication Commission(NCC), in July 2017 appointed a Board of Directors chaired by Nnanna, the Deputy Governor of the Central Bank of Nigeria, to oversee the affairs of the company pending the completion of regulatory due diligence of the bid documents submitted by Teleology and 16 others for its acquisition.