DELTA APC PRIMARIES FALLOUT: Reconciliation Committee Assures On Delivering On Mandate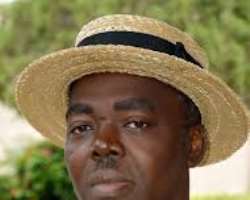 The Sir Richard Odibo-led Reconciliation Committee of the All Progressives Congress (APC), Delta State chapter, has assured party faithful that his Committee would ensure that aggrieved members of the party are reconciled for a strong and formidable party ahead of the 2019 general election.
The reconciliation move by the party is coming on the heels of the fallout that greeted the primaries across the state which led to parallel primaries which produced double candidates thereby causing factions in the party.
Speaking to newsmen Monday at the party secretariat in Asaba, Sir Odibo, hinted however that there were challenges but would be surmounted soon, "there are challenges but it will be a thing of the past", he assured.
The 21-man Committee which has been formally inaugurated was carefully selected to bring aggrieved members together and to forge a common front for the party to achieve victory in the 2019 general election, Odibo said.
Meanwhile, the Committee's chairman while addressing journalists said the party's governorship flag-bearer, Chief Great Ovedje Ogboru, has assured the Committee of his full support.
According to him, "Ogboru asked me to tell members of the Committee that he is strongly behind us, great party gives room for reconciliation", noting that the Committee is saddled with the responsibility to achieve success.
Sir Odibo, hinted that the Committee also has the power to bring in more members geared towards achieving its mandate.