Human rights commission begins probe into deaths of 492 Shiites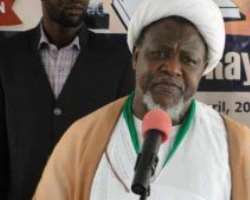 The National Human Rights Commission on Sunday revealed that it is "looking into the alleged" illegal killing of 492 Shiites by the Army.
The NHR revealed that the probe would span from 2014-2018.
The NHR further maintained that the probe comes after a petition dated 2nd November 2018 sent by human rights lawyer Femi Falana SAN.
Falana's letter also read in part: "In spite of the duty imposed on the Federal Government to respect the fundamental rights of every person living in Nigeria the Nigeria Army and Nigeria Police Force have embarked on the systematic infringements of the fundamental rights of the Shiites to life, personal liberty, fair hearing, freedom of expression, freedom of religion, freedom of association and assembly.
"In particular, not less than 492 Shiites were recklessly massacred in Zaria, Kaduna, Sokoto, Kano and Abuja by armed military and police personnel from 2014-2018. A number of other Shiites who were arrested for demonstrating against disobedience of court orders by the Federal Government were alleged to have been tortured to death in detention camps."
Falana in his letter claimed that in July 2014, the Army killed 35 Shiites including 3 children of Sheik Elzakzaky at a religious convention held at Zaria.
Falana further revealed that 13 Shiites were killed during multiple attacks on the members of the Islamic Movement of Nigeria by the Police and a mob in Sokoto, Kano and Sokoto on October 12, 2016.
Tribune