The Omen Is Still Unacceptable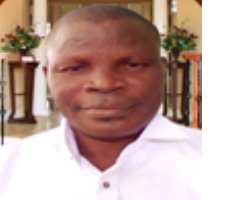 All the political parties have chosen their presidential flag-bearers which mean they have chosen Eliabs instead of Joseph or David. They find it difficult to look for Joseph. Nigerians have failed to examine thoroughly the series of write-ups I have being writing since 2014 till date.
The major problem of Nigeria is that she has two major political parties. The one is democratic and the other is progressive. The democratic one is not progressive and pitiably, the progressive is not democratic or egalitarian. Having resided to her fate, Nigeria has become political ball being passed from party A to B. or tossed here and there since October 1, 1960.
Oh! Are the patriots too late to look for the Joseph? Why do you not learn from Pharaoh's response to Joseph's interpretation of his (Pharaoh's) dream? Pharaoh responded promptly to the interpretation of his dream by Joseph, the Slave. Consequently, Egypt became country of asylum during the period of famine (1650BC).
The decision of Prophetic Samuel immediately he was about to make the serious mistake in anointing Eliab instead of David saved Israel from total annihilation from the map of the word. Why do you not shelve your decision even if it is at a dying seconds and diligently look for David-1000 B.C.
Please, immediately after this write-up try to read also my next write and juxtapose it with one I wrote on October 2015 tagged: The Omen is Still Bad, Locust have won, herculean task ahead. Although, the locusts are now learning, yet the omen is still unacceptable. Please, Nigerians meditate on my next article for better understanding and decision.
It should be noted that this write-up is not meant to undermine nor undergirdyour choice of presidential flag bearer yet there is a crucial need to re-examine your decision for liberation of this country.
The bile is bitter yet the truth is bitterer than bile, oh! compatriot arise!
GREAT AFRICA! GREAT NIGERIA! GREAT NIGERIANS!
ALADEOLA OLASUPO [email protected] 08072947605.