Workers threaten showdown over FHA MD's tenure, 'infractions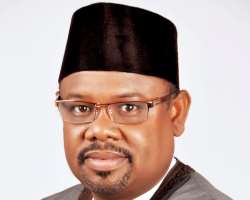 Workers at the Federal Housing Authority (FHA), Abuja, are currently unsettled over the tenure of their Managing Director/CEO, Prof. Mohammed Al-Amin, which officially expired on the 1st of November this year.
The workers, who are threatening a showdown, likely to ruffle shoulders any moment soon, accuse the MD of manipulating three different letters of appointment to enable him stay beyond his official four years in the federal agency.
The first letter, vide PRES/86-2/MLHUD/127, regarded as the genuine appointment letter, was signed by the then Permanent Secretary, Federal Ministry of Lands, Housing and Urban Development, George A. Ossi, dated 10 December, 2014, with the MD's mandate terminating on the 1st of May, 2016 in the Interim Management Team capacity.
The workers alleged that, no sooner had the interim management team settled down in office than a second and third letter simultaneously surfaced, bearing the same date; 8th of May, 2015 and purportedly signed by the same Permanent Secretary, George A. Ossi, with noticeable irregular signatures.
The second letter conveyed an approval for a "Substantive Management Team for the Federal Housing Authority (FHA) for a period of 4 years effective from the 6th May, 2015 to 6th May, 2019 while the third, vide the similar reference with the second PRES/86-2/MLHUD/135 of 7th May, 2015 conveyed another approval of 4 years with effect from 1st November, 2014 to 1st November, 2018.
It was gathered that irregularities in the three different letters of appointment drew the attention of the workers and union who engaged Prof. Mohammed Al-Amin in discussions for clarifications.
Chairman of the Amalgamated Union of Public Corporation, Civil Service and Recreational Services Employees (AUPCTRE), FHA, Comrade Shaibu Siyaka and branch Secretary, Dabuh Samuel, told our reporter that the disquiet in the agency over tenure elongation and infractions would soon ruffle the management.
Other issues raised by the union leaders include failure to pay adequate compensation to indigenes of Ijah Dabata, Lambata, Ijah Pada, Kwali, Sheda I and Sheda II for the successful take-off of Kwali project in conjunction with FCDA resettlement department.
"Out of the 545 people entitled to compensation and enumerated, only 368 were verified with the total compensation to the tune of N130, 474, 950:00 processed while outstanding payment of 177 people was stalled."
They also alleged high-handedness, hatred and professional misconduct against the FHA MD, saying this accounted for "failure to carry out outstanding promotions arrears in multiple set of three batches in the last ten years (10yrs) in total disregard to a circular with reference number Ref. No FC 6243.1/Vol. XVIII/IS, dated 28 May, 2010 to that effect by the Permanent Secretary," among others.