Nestoil Group Records over 98% Nigerian Workforce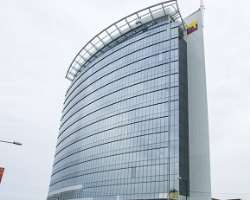 In line with the country's local content agenda, over 98 per cent of Nestoil Group's workforce, manning its operations nationwide, are Nigerians.
This covers the Group's engineers, fabricators, welders, architects and administrative staff members, among others.
The Managing Director, IMPac Oil & Gas Engineering Limited, a subsidiary of the Group, Chuka Eze, disclosed this during a tour of the Group's facility.
Despite tremendous installed capacity, he said the Group was operating well under capacity at a time successive governments have continued to promote local content in the oil and gas industry.
Eze said: "For example, Energy Works Technology Limited (EWT), another subsidiary has the capacity to fabricate over 12,000 metric tonnes of pressure vessels, Christmas trees, among others, for local and foreign companies, but is currently producing less than 20 per cent of that capacity.
"IMPaC (an engineering design and management company) has capacity to deliver 400,000 man hours per annum but is currently delivering about 54,000 man hours.
The company had already carried out a detailed design of Forcados/YokriIntegrated Project New Onshore Scope, OkolomaGas Plant & Pipeline Project, AfamGas Receiving Plant Onshore, Built Generation 3D Laser Scanning Deep Offshore and Bonga FPSO Topside & Hull 3D Laser Scan said:
He explained that the entire Nestoil Group of Companies (about 13 respective companies) has created well over 2,000 direct jobs and over 5,000 indirect jobs.
The subsidiaries are: Nestoil Limited, Energy Works Technology (EWT) Limited, IMPaC Oil & Gas Engineering Limited, Hammakopp Consortium Limited, B&Q Dredging Limited, NestHak HDD Limited, Shipside Drydock Limited, Scorpio Drilling Limited, NestAv Limited, Century Power Generations Limited and White Dove Shipping Company Limited.
According to him, the Group's team of engineers have performed a rare feat in the operation of the OML 42 oil field by devising an efficient system of separating gas oil and water at the Odidi and Jones Creek flow stations.
"If this technology were adopted throughout the entire oil and gas sector, it would be easy to actually ascertain Nigeria's true production of crude oil," Eze stressed.
The 'Companies to Inspire Africa' report recently released by the London Stock Exchange Group, listed Nestoil, Energy Works Technology and B&Q Dredging as companies that will lead Africa's growth in the next decade.
Shipside Drydock Limited, another subsidiary in the Group, also recorded the completion of an ultra-modern fully furnished training centre with a capacity for 100 students at a time. The training facility will serve the entire O&G industry for training engineers, welders, machinists, fabricators, among others.
The Nigerian Content Development and Monitoring Board (NCDMB), is said to be working with Nestoil Group to adopt the school.
Source: Theguardian