Corruption, rule of law and another undiplomatic diplomat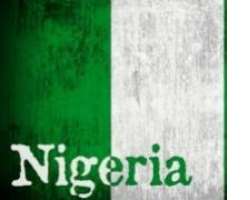 Something has gone wrong with the theory and practice of diplomacy. I don't know what it is but I will soon find out. Whatever the ailment is, it has one key feature: diplomats are now telling their hosts, the unadulterated truth, and devoid of niceties. On 2/8 18, we discussed the undiplomatic utterances of the then outgoing ambassador of France to Nigeria, Mr Denys Gauer, who identified impunity and injustice as the factors driving the killings and bloodshed in several parts of the country and declared with a straight face that foreigners were not involved(see Ik Muo, Acute cluelessness, Benue killings and the undiplomatic diplomat BusinesDay, 2/8/18:,). Recently, it was the turn of the United States ambassador to Nigeria, William Stuart Symington , to say his own blank truth. On 2/10/18, he told an audience in Ilorin that "What many consider as the great corruption is stealing of money but what to me is the great corruption is when people are deprived justice, when you do things without regard to the rule of law." That was as he delivered a lecture on "Citizen Leadership and the Link between Economic Diversity and Democratic Good Governance". The diplomat had unknowingly addressed two contentious issues. The first is our very narrow definition of corruption, which is limited to stealing. Under this worldview, the executive protection accorded by the presidency to the Executive Secretary of National Health Insurance Scheme, is not corruption. Well, there may not be much wrong with this as an Executive Secretary is receiving Executive protection!)Secondly, he highlighted the unrepentant disdainful attitude of our PMB to Rule of Law( ROL) and by extension his failed attempt introduce his own version ofcourt-packing plan.
On February 5, 1937, President Franklin Roosevelt of US announced a controversial plan to expand the size of the US Supreme Court, ostensibly to make it more efficient. Those who usually read between the lines believed that Roosevelt was trying to "pack" the court and thus neutralize Supreme Court justices hostile to his New Deal. Even though Americans liked the new deal, they refused to allow him achieve it by diluting judicial independence, a core element in the rule of law matrix. And that was how the plan failed. Recently, President Trump, the author and finisher of Trumpocracy, considered breaking up the 9th Circuit Court of Appeals because they flatly rejected his travel-ban policy. That was another court-packing plan though it was dead on arrival. In Nigeria, our dear president earnestly wanted to introduce a court-packing plan.We all recall how PMD lamented ad nauseam that the Judiciary was the only stumbling block to a key item in his change-agenda: to ride Nigeria of corruption. We also recall the gestapo-style invasion of some judges( who may or may not be guilty), in the war against judicial corruption. That was a prelude to PMBs court-packing plan, which was captured succinctly by the 'troublesome', Abraham Ogbodo, when he raised this alarm: there is an undeclared campaign to cleanse the bench of unwilling judges and retain only those who can rapidly create evidence to punish corruption suspects and sponsors of irresponsible groups that disturb the polity with agitations for restructuring and self determination ( Buhari and his theory of relativity, Guardian, 8/10/17, p10).
On the disdainful disregard for the ROLin Nigeria, the Word Justice Project passed its judgment when it downgraded Nigeria to 97 out of 113 countries in the 2017/2018 Rule of Law Index(RLI) released on 31/1/18. The RLImeasures rule of law adherence across 113 countries worldwide. I cannot remember whether the government reacted to that ranking in its characteristic manner: savouring favourable rankings while lampooning unfavourable ones. But neither the ranking nor the US Envoys comments came as a surprise to the son of man! This is the only country where the president( or the presidency), will blatantly ignore the ROL and have the audacity to justify such an aberrant position. We have been told repeatedly why Dasuki should not be allowed to enjoy the bail granted him by 1001 courts in the land; the same fate that that befell the belligerent Nnamdi Kanu before he escaped by an act of God. Just the other day, President Buhari continued to propagate his theory of convenient ROL ( respecting ROL when it is convenient to him or his government) when he told Nigerian lawyers under the aegis of Nigerian Bar Association, that "Rule of Law must be subject to the supremacy of the nation's security and national interest." That was in his address at their 2018 annual Conference.
Because President Buharis body language supports convenient ROL, the various agencies under the government has been committing grievous ROL infractions. This is evidenced by the activities of various agencies like DSS( Sambo Dasuki, Nnamdi Kanu, El-Zakzakky,Jonas Abiri Ifeanyi Ubah, Babatunde Gbadamosi,Core TV, teachers of Federal Government Girls College, Calabar); CCT( Saraki, whose charges were amended 10 times and Orubebe); EFCC( various account-freezing antics and by-fire-by force convictions as in the cases of Omtseye, former NIMASA DG Oronseye-former Head of Service), the Nigerian Police( Invasion/Blocking the residences of Saraki, Ekwerenmandu and Edwin Clark, IPOB members Premium Times publisher and parallel Market operators); and the Attorney general( Justice Ademola et al)
There are other areas in which we have suffered ROL aberrations. Our Press freedom index has fared badly in recent times, as Nigeria dropped from 111 in 2016 to 122 in 2017, out of 180 countries, as compiled by Reporters Without Borders. President Buhari sent soldiers to Gambia and spent money from the National coffers without approval. Of course he has retained Maku in office in the Permanent Acting boss as EFCC, probably because among other things, he is the only living Nigeria that can manage EFCC.
During an address delivered at the Commonwealth meeting in May, 2016, Mr. Buhari declared his respect for ROL, saying to the global audience, "I am committed to applying the rule of law and to respecting human rights," But what the US envoy and all the issues raised here have reminded us is that in a body-language regime, action speaks louder than voice. I am awaiting another diplomat to tell us another ruth
Ik Muo, PhD. writes from Department of Business Administration, OOU, Ago-Iwoye
Disclaimer:

"The views/contents expressed in this article are the sole responsibility of the author(s) and do not necessarily reflect those of The Nigerian Voice. The Nigerian Voice will not be responsible or liable for any inaccurate or incorrect statements contained in this article."