Heads To Roll As Uche Nwosu Picks Agap Governorship Ticket After Futile Attempt In Sdp
…Omenuko, Okonya And Nwoga Kicks, Threatens Court Action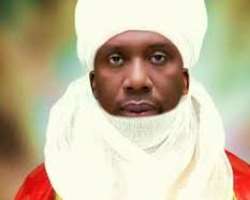 There was an alledged dramatic twixt yesterday in Abuja at the National headquarters of All Grand Alliance Party (AGAP), following the alleged arm-twisting of the trio, Dr Iroegbu Njoku, (OMENUKO) Dr. Kachi Nwoga and Hon Okonya Edward by Governor Okorocha's son In-law, Hon Uche Nwosu to fly the Party's flag for 2019 governorship election after an unsuccessful attempt to use the Social Democratic Party (SDP).
The development which came as a rude shock to political watchers, has kept many AGAP members dumbfounded. The situation has led to one of the frontline aspirants in the person of Dr. Iroegbu Njoku to threaten to go to court against the candidacy of Uche Nwosu, if the party fails to reverse the decision. Dr Njoku who is the winner of the 7th October, 2018 primaries of AGAP and who was adjudged to have the financial muscle, capacity and technical know-how said that he would never allow any body no matter how highly placed to ridicule his efforts in the party not to talk of taking his mandate.
Efforts to reach, the State Chairman, Chief Ugo .C. Ugo, Hon Okonya, Dr Nwoga to collaborate the story proved abortive at the time of filling this report. Interestingly Imo AGAP party under the leadership of Chief Ugo as the State Chairman has been very peaceful before agents of Okorocha's government sneaked into the party which climaxed the hijacking of the party in Abuja as rumored. Party members, who spoke to newsmen in anonymity, were not willing to comment on the development but are keenly watching the unfolding scenario.
Information gathered further confirmed that governorship race in AGAP has been a very serious business that requires honesty, integrity and good conduct. The source further disclosed that the All Grand Alliance Party AGAP will not be willing to give their ticket to politicians with bad pedigrees, bad antecedents, political tugs and blackmailers. The source also quotes the party as saying that their governorship ticket is for a candidate they consider to possess verifiable financial resources to pursue their campaign to a successful conclusion. It concluded that as at now the party has not declared anyone as their governorship flag bearer in Imo State.