Rotary Club Gives Delivery Accessories, Mosquito Treated Nets To Expectant Mothers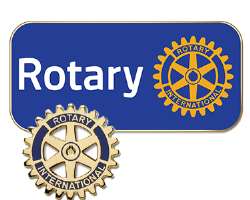 Excitements engulfed pregnant mothers as the Rotary Club Asaba Metropolitan stormed the Federal Medical Centre (FMC), Asaba, to fulfill one of its cardinal projects on "Maternal and child care", at the tertiary health institution.
The President, Rotarian Mrs Lolo Nneka Enwelu, said "we want to ensure that all pregnant mothers as many as we can touch are healthy and when they have their babies, their babies will also be healthy".
She hinted that the delivery accessories given to the expectant mothers was to ensure that there are baby items on ground to help take care of their babies, saying that the mosquito treated nets are to prevent them from mosquito bite, "malaria is not good for pregnant mothers. We are happy that we met a large number of them.
"Our motivation is that we like to put smiles on wrinkled faces and we like to impact on lives. Rotary is all about services to humanity, and that is what we are doing", he added.
Also speaking, Rotarian Martha Nwosisi, Assistant Governor, District office and Zone 22, while aligning with Rotarian Enwelu, said the club ensures smiles are placed on the faces of pregnant women.
"We make sure that pregnant women smile to their various homes, we make sure they do the needful; when they have their babies, they immunize them because Polio is one of the biggest projects that Rotary has. Then we make sure that we put smiles on the faces of the down trodden".
One of the beneficiaries, Mrs Nonral Anthony, expressed joy over the delivery accessories she got just as she charged the Club to continue in the spirit of giving.
Items given to the pregnant women include baby bath, mosquitos treated nets, baby buckets, bowls and baby sitters among others.