Dissolution Of Board Of Agencies And Parastatals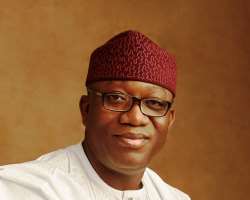 The Governor of Ekiti State, Dr Kayode Fayemi has ordered immediate dissolution of the boards of government agencies, parastatals and corporations in the state.
Chairmen of the boards of these agencies are directed to hand over to the most senior officer in their respective agencies.
The dissolution however does not affect the statutory boards.
Government appreciates members of these boards for the services they have rendered to the state.
Composition of new boards will be announced at a later date.
Signed
Hon Biodun Oyebanji
Secretary to the State Government.