Boomerang Havas Africa Now Among Top 10 Media Agencies in Nigeria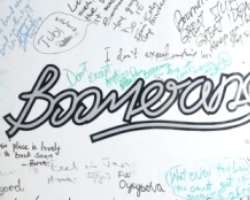 Boomerang Havas Africa, with little over three years in existence, has made her mark in the industry which has not gone unnoticed both home and abroad. The Through – The – Line (TTL) agency excels in experiential marketing, traditional and non-traditional advertising.
RECMA, Research Company Evaluating the Media Agency Industry, is the only global research company that evaluates media agencies worldwide, based on four sets of criteria. These criteria are not financial but marketing, reflecting agencies' capabilities.
The company identified Boomerang Havas Africa as nō 10 on her list. Rating is delivered based on 18 criteria in media agencies in 45 countries worldwide. Having released this year's rating, Boomerang Havas Africa turned up as the eleventh on this globally acclaimed rating based on competitiveness of pitches, business and creativity, momentum, resources and agency capability, which are some of the stringent criteria that qualify media agencies.
The CEO of Boomerang Havas Africa, Lanre Oyegbola, stated, "Our focus is to be the best at whatever we choose to offer, and continually raise the bar, in international marketing and advertising practice."
Ranked as the fourth under Groups of networks and sixth under the 3-year Activity Growth, the agency is making her mark already.
With brilliant strategies and creative delivery, the agency is taking the industry by storm and opening profitable doors for her clients. Boomerang offers a comprehensive range of marketing communications; advertising, branding, strategy, activations, media buying and, when appropriate, an integrated range of these communications services.