WHO and The Disease Outbreaks Response Control Mechanism in Borno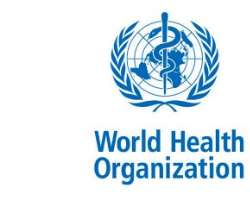 As humanitarian crisis in Borno state and other parts of the birth east region is in it's ninth year, the affected population, especially, the internally displaced persons, IDPs remain vulnerable to health risks including outbreaks of epidemic prone diseases like cholera, polio, measles, meningitis and viral hemorrhagic fevers (VHF) require the attention of WHO and other humanitarian partners frequent and effective responses.
Public Health diseases' importance can never be under estimated and remain at its extreme for an estimated 5.6 million people including the 1.7 million internally displaced persons (IDPs) targeted with essential health interventions across Borno, Yobe and Adamawa states.
In the first half of 2018, it was observed that disruption of the health delivery services and facilities has continued and resulted in a critical health conditions including multiple outbreaks of communicable diseases for women and children , including the elderly and disabled.
Similarly, morbidity and mortality due to malaria among children under five years still accounted for majority of deaths where over crowding in IDP camps predisposed the people to out breaks of several diseases including cholera, measles, meningitis and other transmissible diseases.
Worst of it all is the inaccessibility of most places or communities in the first half of this year, multiple displacements and continuous morbidity made sustainable health programming challenging with the thousands of refugees and IDPs return to their host communities especially, in Bama, Dikwa, Banki, Konduga and other places including those from the neighbouring Republics of Cameroon and Niger to IDPs camps and gist communities in Borno state by choice, will or force.
Accessibility to healthcare has remained limited in security compromised areas like Pulka, Gwoza, Kaka Balge, Guzamala, Abadam and Marte LGAs where people have been stranded for years makes healthcare delivery services especially during emergencies difficult as there is no adequate information about their healthcare needs and WHO remains more concerned and worried about the health and living conditions of the people in these communities.
Attacks on the innocent civilians and humanitarian responders have been recurrently on course as insecurity has continued to be prevalent as in February 2918, about 100 school girls were kidnapped from a school in Dapchi , Yobe state in addition to those of Chibok school girls still in the holds of the boko haram insurgents. Most of these school girls have been reported need healthcare services.
It will also be recalled that on Thursday, 1st March, 2018, some boko Haram insurgents also over ran a small town of Rann in Kala Balge LGA of Borno state and killed three health workers where UNICEF released a statement on its website affirming that one of the brave workers who lost their lives and the nurse who is missing were on the front line providing critical health services to populations in need of healthcare in Rann.
It was observed that WHO has however continued to provide evidence based leadership to the health sector while driving home its vision of disease free communities even in emergencies epitomised on 12th April, 2018 with the visit of Dr. Tedros Ghebreyesus, the Director General of the World Health Organization to IDPs camps in Maiduguri, Borno state demonstrating WHO's vision of service to the people regardless of where they live and who they are irrespective of their status, whether poor or rich, displaced or disabled, elderly or the youths, women or children.
Impressively, in spite of inadequacy of the funds received in the first half of 2018, WHO has continued to appreciate its sponsors and partners especially, the federal government of Nigeria, BCHO, USAD, CERF, OFDA, CDA, governments of Japan, Germany and Republic of Korea among others who have remained steadfast with funding WHO's emergency operations in Nigeria in reaching out to the people to improve their health during emergencies is scaling up humanitarian interventions despite the programmatic and security challenges.
From all indications, WHO health emergency team has surpassed hurdles to increase access to healthcare services , innovated active search for suspected disease outbreak in security compromised locations and controlled outbreaks of cholera, lassa fever, measles through the coordination of health sector partners for converted healthcare delivery services of lifesaving interventions in the state and birth east at large.
Because through its flagship interventions, the mobile health hard to reach teams and community resource persons initiative which WHO provided critically needed healthcare services to millions of children, women and men who would not have had access to urgently needed medications got healthcare services.
As in areas where flooding usually cuts off access during the rainy season especially places like Kala Balge, Marte, Abadam and Ngala LGAs, WHO coordinated the health sectors to preposition medicines and supplies in strategic locations ahead of the rains while the cholera preparedness plan action was revised and updated based on the 2017 population availability of healthcare services, access to hard to reach areas and partner capacities awning others to increase access to healthcare services.
Investigation further revealed that WHO consistently managed disease surveillance during emergencies that were tasking despite insecurity, difficult terrain and frequent displacements of people and inaccessibility to the affected population as WHO innovated the engagement of community based informants to ensure active search for AFR as well as acute watery diarrhea, suspected meningitis and yellow fever among other diseases.
On outbreak, prevention and control, WHO could be said to have timely responded to emergencies and public health disease issues as well as controlled outbreaks of measles in Borno state. It was gathered that it controlled lassa fever in Adamawa state and cholera in Yobe, Borno and Adamawa states.
WHO has also embarked on other extensive disease prevention interventions including yellow fever elimination and seasonal malaria chemoprevebtion campaigns in Borno state among others in the first half of thus year which was characterized by uncreased IDPs displacements, Boko haram attacks on civilians, humanitarian workers and concurrent outbreaks of preventable diseases.
It is also on record that OCHA said there are more than 1.7 million people that are still internally displaced in the north eastern states of Borno, Yobe and Adamawa states who 70% live in Borno while large scale movements of population triggered by the state government initiative to move or relocate IDPs back to their ancestral homes by May, 2018 and insecurity in many parts of the state.
The continued unabated influx of IDPs couple with the additional pressures on the already weakened available healthcare facilities have all affected the populations and remained a significant risk of disease outbreaks like cholera, meningitis, measles, etc requiring health interventions.
While malaria still remains the leasing cause of morbidity and mortality in Borno state compared to respiratory infections and watery diarrhea. Although, WHO remains resolute and committed to its mission and vision of improving health for the people as the leasing healthcare delivery services agent if the United Nations UN globally.