Delta SEEFOR Coordinator Mourns Brother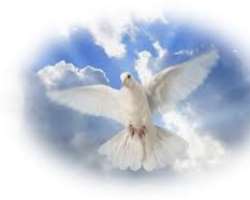 The Project Coordinator of the State Expenditure and Employment for Result (SEEFOR) Project, Sir Frank Apokwu, has described death in the words of Elizabethan thespian, William Shakespeare as " a necessary end which must come when it will come", adding that though inevitable, it should come at a ripe age.
Sir Apokwu, who stated this at Umunede in Ika North East Local Government Area during the burial ceremony of his cousin, Late Pa. Simon Nwadioru Aghaulor, disclosed that the deceased was an humble, hard-working and an uncommon disciplinarian, who served God with all sense of commitment.
He further stated that the deceased was a builder, who impacted positively on lives of several youths in the Community by mentoring them in the art of building works.
Sir Apokwu, a renowned administrator, who hails from Umunede Community, explained that he had lived with the deceased during his Secondary and University education and noted that Late Aghaulor would be remembered by many, especially by those he affected positively while on earth.
The SEEFOR Project Coordinator advised the children of the deceased to emulate the esteemed qualities of their father and sustain his legacies.
In an interview with newsmen, one of the children of the deceased, Mr Ignatius Aghaulor, who said he was pained by the death of his father, stated that his father was an embodiment of inspiration to him and his siblings, just as he pledged to sustain the philosophies and legacies of his father.
Also speaking, a friend of family Mr Benedict Morka posited that Late Pa. Simon Aghaulor was a father to all and called on the children to always be united and sustain the peace for which their father was known for while on earth.