Students On Rampage, As Police Allegedly Kills Two In Delta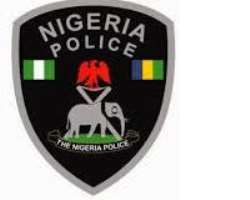 Feelers reaching our new desk said students of the Federal College of Education (Technical), Asaba, Delta State have mobbed a police officer while another ran for safety after the police purportedly shot two students to death at the venue of the All Progressives Congress (APC), Delta North Senatorial District primaries.
It was gathered that the police mistook the students for thugs and allegedly opened fire on them, killing two on the spot.
The students on discovering that their fellow student has being gunned down went viral, pursued the two officers, overpowered one, stripped him of his gun while the other scampered for safety for fear of being lynched.