NSE'S ZERO LISTING CHARGES TO OIL MAJORS STILL OPEN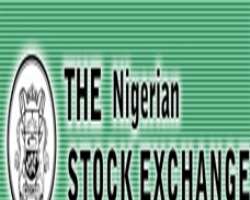 The Nigerian Stock Exchange (NSE) has affirmed its earlier promise to grant free listing charges to Shell, Chevron and other oil majors any moment they decide to list on the Exchange.
Mr. Sola Oni, assistant general and head, Corporate Affairs Department of the NSE, in a telephone chart, confirmed to Daily Sun that the gesture, which aims to attract the oil majors to bring their business to the NSE, as a way of giving investors opportunity to co-own the companies, still subsist.
Oni said that the listing of these companies with high capitalisation would help to widen and broaden market as well as deepen the capitalisation. 'NSE will always do anything that would help to not only develop the market but result in increased investors' return on investment,' he said.
It would be recalled that the Director-General of the Nigerian Stock Exchange (NSE), Prof. Ndi Okereke-Onyiuke, early this year promised to waive listing fees for downstream oil companies, major telecommunications companies and other major government organisations, as a way of encouraging them to list on the NSE.
President of Nigeria, Dr. Goodluck Jonathan, had earlier tasked regulators of African Stock Exchanges, to ensure that regulation focuses on investor protection, transparency and full disclosure. Both Jonathan and Okereke-Onyiuke spoke during the 13th annual conference of the African Securities Exchange Association (ASEA) in Abuja, which was declared open by the Jonathan.
Presently, only petroleum marketing companies and one telecommunications firm are listed on the Exchange, while oil producing majors have not shown interest to be quoted on the Exchange. The NSE DG said that while experts have been brought to prepare the ground for the listing of these organisations, they still feel reluctant to get quoted on the NSE.
'We are ready to list the companies free without charging and them more viable, have access to more funding and open for public ownership. Getting them listed will bring many benefits to them,' she said.
At the same forum, the Vice-President, who was represented by the Minister of National Planning, Dr Shamsudeen Usman, said that capital markets serve as a funnel for not only capital formation but for an effective vehicle for managing risk.
'But this must be done in a fair and transparent manner, without comprising the underlying stability of the system. The regulatory approach that governs capital markets in our countries should therefore espouse these principles and focus on disclosure, transparency and investor protection,' he said. He added that as regulators and policy makers, capital market regulators must take heed to the public interest, and that as a continent, African capital market players take cognisance of the changing patterns and position themselves to take advantage of the regional opportunities.
'In the new landscape, African capital market operators should expand their distribution channels to tap a wider base of customers, offer a broader range of domestic and international products as well as strengthen their regional franchise. This will lead to African issuers and investors having an expanded range of choice in terms of products and more competitive priced and high quality services,' he said.
Although he said the African countries have been affected by the global crisis, he enumerated some of the lessons from the crisis and ways in which the economies can come out stronger. Jonathan challenged the African various governments to align themselves with the concept of globalisation and the use of economic driven market innovation as one of the ways to overcome the crisis.