False Publication Of Boko Haram Attack On Garshigar By Iswap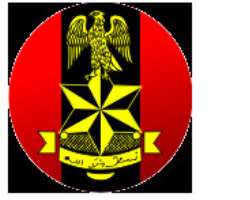 1. The attention of the Nigerian Army has been drawn to false publication by so called ISWAP a foreign online media stating that, Boko Haram successfully attack troops at Garshigar on 26 August 2018. The report is not false rather propaganda made to mislead the general public. During the failed attack troops mercilessly dealt with the Boko Haram Terrorists thereby neutralizing numbers of them and recovered weapons.
2. To put the record straight the Nigerian Army earlier issued an official statement to that effect stating successes recorded by troops when the terrorists attempted to infiltrate Garshigar.
3. Consequently the general public is requested to disregard the report circulated by ISWAP bloggers, handlers and influencers on various social media platform. ISAWP report is not only tarnishing but also aimed at deceiving innocent Nigerians and discredit the military operations against the Boko Haram Terrorists.
4.To this end ISWAP report will not distract the Nigerian Army in its effort to decimate the terrorists as our troops are highly determine to flush them out of our territory.
5.. The Nigerian Army therefore calls on ISWAP and its associate to always verify facts before making any publication. Henceforth the Nigerian Army will take legal action on any false publication capable of discrediting its effort.
TEXAS CHUKWU, Brigadier General, Director Army Public Relations