Independence "Be patriotic, show spirit of nationalism for Nation's positive greatness--Sylva urges Nigerians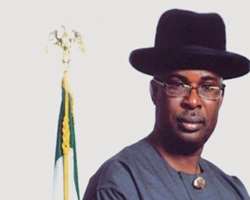 Former Governor of Bayelsa State, Chief Timipre Sylva has urged Nigerians to imbibe the spirit of patriotism and Nationalism for the sustainace of positive greatness in the country.
Chief Timipre Sylva, who made the appeal during his Independence Day message to newsmen in Abuja through his spokesman, Julius Bokoru. He urged Nigerians to use the celebration for a sober reflection on where the nation is coming from and to appreciate the gladdening gains of the Buhari Presidency
According to him, the progress being experienced under the administration of President Muhammadu Buhari with the positive show of trust and integrity of Nigerians by comity of nations is a confirmation that progressive and patriotic Nigerians have made personal and collective sacrifices as a nation.
Chief Timipre Sylva also commended President Muhammad Buhari for leading other progressive minded Nigerians to the path of zero tolerance for corruption, progress, self belief and positive development.
He also congratulated the people of Bayelsa State on the celebration of the State Anniversary and called on them to tary a little more as the needed freedom from a draconic administration of the PDP will soon come to pass.
Sylva urged Bayelsans to be willing to pray and work with the ruling All Progressive Party to remove an administration that has used reforms to rob homes, families and subject indigenes to repeated bullying and poverty.