Maurizio Sarri has impressed but doubts remain over future of the two most important men at Chelsea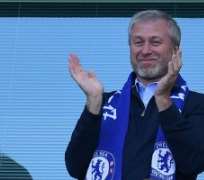 There were once again empty seats in Roman Abramovich's Stamford Bridge box  as Eden Hazard put forward his latest claim to be considered the best player in the world on current form.
This was Chelsea's biggest game of the season so far, an occasion Abramovich would normally be keen to take his seat for, particularly with his latest managerial appointment looking good and Hazard on fire.
It is exactly what Abramovich has always wanted, a team able and willing to imprint their style on any opposition and his very own Lionel Messi who can turn a game with a stroke of genius.
He would have been gutted about Daniel Sturridge's spectacular late equaliser for Liverpool, but he would also be hugely encouraged by another good display.
Abramovich has had plenty of successful teams and only time will tell whether or not head coach Maurizio Sarri can deliver trophies. But the Russian has dreamed of Chelsea being able to win in style and they might finally be on course to do that, just as he is no longer showing up to see it.
Daniel Sturridge struck a late equaliser for Liverpool Credit: AFP
Abramovich has never before been an absentee foreign owner, making it his business to keep a personal eye on what is happening on the pitch.
But these are uncertain times of Abramovich's Blues reign  and it seems his protest against the delay in issuing his UK visa  that resulted in the application being withdrawn is still ongoing.
Chelsea remain insistent Abramovich is as committed as he has ever been and once again had to deny the club is for sale amid new reports of a £3 billion valuation and interest from Seattle Seahawks owner Paul Allen.
But the constant denials and claims that Abramovich remains engaged are not stopping the talk that he is losing interest, with the plans to redevelop Stamford Bridge still shelved.
Abramovich presumably watched Hazard score his seventh Chelsea goal of the season on television and may well have seen his pre-match interview in which the Belgian left his future very much up in the air.
Hazard strengthened his claim as world's best player at moment Credit: Getty Images
Chelsea's best piece of business was to keep Hazard during a summer in which he fluttered an eyelash in the direction of Real Madrid, but there has been no significant progress on the 27-year-old's contract.
He will have 18 months on his current deal in January and the intentions of Abramovich may well come into Hazard's thinking when he finally decides whether or not to see out his best years in blue.
"I'll tell you the truth, after the World Cup I wanted to leave," said Hazard. "It's my dream to play in Spain.
"I could stay at Chelsea for the rest of my career. But there is also the possibility that I can leave in a year or two. But I love Chelsea and it will be easy to stay. This club is now part of my life."
Ideally, Abramovich would take Hazard's situation into his own hands. But he can only enter the country on a tourist visa and personally meeting the forward about his contract on these shores could be viewed by the authorities as working.
It all means that, despite their superb start under Sarri, there remains a good deal of doubt surrounding the two most important men at the club.