Our Decision To Postpone Lagos Primary To Monday - APC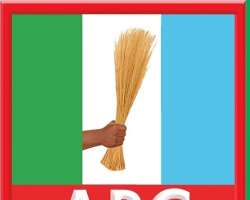 Joe Igbokwe, the All Progressives Congress (APC) spokesperson in Lagos State has said the Lagos primaries was postponed until Monday because people have to go to church tomorrow.
"People have to be in church on Sunday, so we have rescheduled until Monday unfailingly," Mr Igbokwe told PREMIUM TIMES by telephone Saturday night. "There are other issues around logistics, but everything would be done by Monday."
Mr Igbokwe did not immediately have an answer to PREMIUM TIMES questions about why the primaries would go on in other states but not Lagos and Imo, where internal wrangling amongst political heavyweights has dogged party affairs for weeks.
The APC on Saturday postponed the governorship primaries for Lagos and Imo States.
The party's spokesperson, Yekini Nabena, told PREMIUM TIMES the two states would no longer hold their respective primaries on Sunday as previously scheduled.
The primaries would go on tomorrow in all other states but the two.
The announcement comes amidst stiff contest for the ruling party's governor ticket between incumbent Governor Akinwunmi Ambode and Jide Sanwo-Olu, who was until two weeks ago, considered an underdog in Lagos politics.
But 24 hours to the election, fast-emerging developments show Mr Sanwo-Olu was a shoo-in for the Lagos ticket.
He reportedly received the endorsement of 36 out of the state's 40 lawmakers on Sunday afternoon. This came simultaneously as another governorship aspirant and challenger, Babatunde Hamzat, endorsed Mr Sanwo-Olu.
Mr Sanwo-Olu is widely believed to have the support of Bola Tinubu, the Lagos political juggernaut who commands tremendous loyalty amongst party members, especially the delegates who would vote in the primaries to choose the party's flag-bearer.
In Lagos, crucial political meetings have been held since Friday night. One of them held at the residence of Mr Tinubu in Ikoyi, where an advisory committee reportedly urged Mr Ambode to stand down or be humiliated at the primaries.
He reportedly rejected the advice, insisting that he would not back down for Mr Sanwo-Olu, a former state commissioner whom most of the state's crucial political organs and pressure groups have endorsed.
Another emergency meeting was also called for Saturday evening amongst party loyalists, and vice president Yemi Osinbajo, reportedly met with Mr Sanwo-Olu to seek an eleventh-hour truce with Mr Ambode.
Mr Igbokwe did not comment on whether or not the postponement of Lagos primaries has anything to do with the standoff over Mr Ambode's prospects of getting the party's ticket to stand for re-election.
This is the second time the APC would push back its primaries within a week. Originally, the primaries were scheduled to hold on Saturday, until a last-minute change was announced and a new date set for Sunday.