Updated: Unclaimed Persons of Nigerian/Ghanian Descent in USA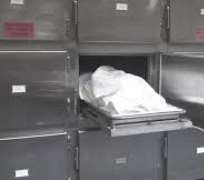 The below deceased persons may have relatives in Nigeria or Ghana. They remain unclaimed by their next of kin who may be unaware. It may be worthwhile to get the information known so that their relatives can be at least aware and contact the agencies looking for them.
The investigating agencies can be contacted for more details under the NAMUS "contacts"
Nigerian:
Josiah Osuagwu
https://www.newspapers.com/clip/19545003/19641127_nigerian_project/ - possible clue here given the date of the article
https://www.namus.gov/UnclaimedPersons/Case#/3113
Emmanuel Adegbenga Adegbenle
https://www.namus.gov/UnclaimedPersons/Case#/4204
David Odesanya
https://www.namus.gov/UnclaimedPersons/Case#/4360
Oluwade Arueyingho
https://www.namus.gov/UnclaimedPersons/Case#/5418
Likely Ghanian:
Samuel Frimpong
https://www.namus.gov/UnclaimedPersons/Case#/207
Nana Y. Owusu-Agyeman
https://www.namus.gov/UnclaimedPersons/Case#/367
Bunmi Rost
http://web.sbcounty.gov/sheriff/unclaimedpersons/Coroner_Public_Details.asp?ItemNo=448
Anthony Dele AYORINDE
http://web.sbcounty.gov/sheriff/unclaimedpersons/Coroner_Public_Details.asp?ItemNo=1019