LIRS TARGETS N200BN REVENUE IN 2010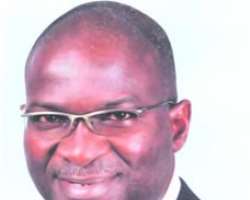 Gov. Fashola
Those evading various forms of taxes in Lagos State may begin to consider the option of relocating to other states. Reason - the Lagos State Internal Revenue Service (LIRS) has declared its resolve to raise the current level of income generation accruing to the state from N168,763,036 in 2009 to N200 billion this year.
The latest income revenue target drive for the State was revealed by the Executive Chairman of the Lagos State Board of Internal Revenue, who also doubles as the Chief Executive Officer of LIRS, Mr Babatunde Fowler, in an exclusive interview with Daily Sun at the weekend in Lagos.
Fowler explained that the need to meet up with the mega city status of the state alongside the provision of the needed infrastructures informed the decision of the agency to look inwards to see the possibility of providing government with the required funds needed to carry out even and meaningful development across the state.
He maintained that as Lagos State moves towards that line, LIRS will continue to position itself as the major funding arm of the State Government by putting n place structures, policies and implementing strategies that will ensure collection of the proper amount of tax revenue at the least cost.
The LIRS boss informed that, LIRS being the major funding arm of the Government has taken on the challenge of increasing the Internally Generated Revenue (IGR) of the state through the adoption and implementation of various strategies, which have impacted positively on revenue generation and collection, with the total IGR moving from N48, 145,285,674.55 in 2005 to over N168, 763,036.00 in December 2009; a percentage increase of about 350.5 percent.
This, according to him was made possible through far reaching measures among which is the Tax Education and Enlightenment Team (TEET) aimed at ensuring accelerated and full coverage of the State's tax jurisdiction.
'TEET was charged with the responsibility of visiting Companies and Business Establishments within the State to check for tax compliance and educate the tax paying public. To enhance TEET's operations, its fleet of buses was increased from 3 to 40; and its activities have resulted in a tremendous increase in tax payer awareness and compliance,' he said.
On tax evasion, he said, though no one in the history of the country has been convicted for tax evasion, adding that LIRS has also started pursuing the criminal provisions of the law with a view to bringing to book individual officers or directors of defaulting companies responsible for tax evasion.