Corruption In Nigeria Wears Many Kinds Of Unattractive Dirty Clothes
It is disheartening to know that corruption appears to be a norm in Nigeria!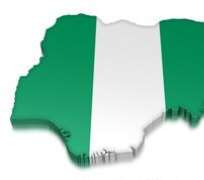 Corruption is a cankerworm that has eaten deep into the fabric of Nigeria as a country.
Corruption in Nigeria wears many kinds of unattractive and dirty clothes.
In public offices, bribery and all forms of corruption characterise daily business. If you want your files processed or see a boss, the clerk expects you to give a bribe. While the boss expects you to show a 'sign' of appreciation of his favours. If you dear refuse to cooperate, they will ask you the question: "Are you not a Nigerian or you want tell me say you no know as he dey go?"
Where do we start when it comes to the nature of corruption observed in the police? Do we start with the bribery, intimidation, sexual harassment of the young inmates in the prisons, or turning truths upside down? There is a saying that "police are your friends"; in Nigeria, policemen are your enemies because they can deny the truth and collect bribes to do so. Because of the encounter, many Nigerians have had with policemen, even the good ones among them are generalized as being bad. What a shame.
The police who work in some checkpoints on the expressways cannot do so without collecting of bribes from car owners and drivers. Their interest is to collect money from road users and not to secure the road. Bribes become compulsory even when your particulars are in order. Bus drivers must offer money before they continue with their transportation business, be it fifty naira or twenty naira. The police are now turning to gods that receive money from the worshipper as an offering.
Even education is not spared!
It is not new to any real Nigerian to hear that corruption parades itself in universities, polytechnics, and colleges.
The 'real' Nigerian parents know how to bribe examiners. In the universities, students 'sort' their lecturers to get the best grades even when they cannot construct a single correct sentence.
How do some students find their ways into the universities? Some are there not by merit, but through a kind of bribery called sorting. Some rich men in the country bribe vice-chancellors and heads of departments to secure admission for their children. When this kind of dirty practice is conducted, those who would have made it on merit are cheated, as no admission will be offered to them. Every university in Nigeria has a quota (maximum number of students) they can admit each year.
Is it not an irony that in a broken education system that lack facilities for research and development - our tertiary institutions are producing first class and doctorate degrees like 'pure water?!'
In politics nko? People expect their representatives to be corrupt. Government appointment is celebrated with pomp because of the undeserved expected perks associated with sleaze. When one gets appointment, friends and family celebrate because they know the appointment offer an opportunity to be a 'real' Nigerian. You will be damned if you "enter" government and prove to be different. You could be an instant enemy of friends and family if you fail to extend largesse of corruption. They could curse and even disown you. You could face a divorce from your spouse for daring to be different. They will ask: "Are you not a Nigerian?" That question has become a metaphor for the endemic corruption that has destroyed the values we once held dear as a society.
Friends, when next you are asked that inevitable question, they expect you to behave in a way that compromises your values. You however have the moral choice to accept or reject being defined by the standards that call your integrity to question.
Disclaimer:

"The views/contents expressed in this article are the sole responsibility of

Adeogun Joseph Kayode

and do not necessarily reflect those of The Nigerian Voice. The Nigerian Voice will not be responsible or liable for any inaccurate or incorrect statements contained in this article."