MATERNITY PROTECTION IN THE WORKPLACE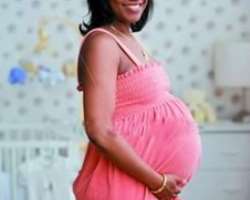 Protecting the maternity of women workers has been a core issues for the member state of ILO since its establishment in 1919. The first convention on Maternity Protection (Convention No.3) was adopted that year
The year essence of maternity Protection is to enable women to successfully combine their reproductive role and prevent unequal treatment in employment due to their reproductive role.
The Maternity Protection provide basic protection of entitling women to 12 weeks maternity leaves with cash benefit to ensure continuity of income. Daily break for nursing and protection against dismissal during leave.
The convention 103 of 1952 was expanded to include women employed in industrial undertaking in non-industrial and agricultural occupation and wage earners working at home. It provided further protection by extending leave entitlement to cover illness resulting from pregnancy or confinement and expanding upon the types of medical benefits provided.
In 2000, the maternity Protection Convention no 183 which is the most recent, accompanied by maternity Protection Recommendation No. 191 constitute a new step forward with regards to both persons covered and protection provided. Convention 183 broadens the scope of coverage to all employed women no matter what occupation or type of undertaking and also increasing the entitlement to 14 weeks of leave.
The Convention No 183is of critical importance in ensuring the health and wellbeing of greater numbers of women workers and their children worldwide.
Maternity leave
The mother's right to a period of rest in relation to child birth is a crucial means of protecting the health of the mother and her child. The Convention also establishes a right to additional leave in case of illness, complications or risks of complication arising out of pregnancy. An essential part of Maternity Leave is the right to return to the same work or one with the same pay.
Cash and medical benefit
The right to cash benefits during absence for Maternity is an essential part of Maternity Protection. The women must be paid their full salary and benefits to that she can maintain herself and her child in proper condition of benefit and with a suitable standard of living. The Convention provides for medical benefits including pre-natal. Childbirth and post-natal care as well as hospitalization.
Health protection
During pregnancy, Childbirth and breastfeeding, there are risks at the workplace that may affect her health and or the baby and convention 183 recognizes this and levels the right to health protection by providing for member states to adopt measures to ensure that the pregnant or nursing woman is not obliged to perform work prejudicial to her health or that of her child or where an assessment has established a significant risks to the health or the mother or her child.
While Recommendation No. 191 provides for adoption in the pregnant or broadcasting women's working condition risks related to the safety and health of the pregnant or nursing women and her child.
The measures that should be taken when work involves risks are:
! Elimination of risks
! Adaptation of working conditions //
! Transfer to another more safe position, without loss in pay.
! Paid leave if such a transfer is not feasible
Breastfeeding
The right to breastfeed a child after returning to work is an important part of Maternity Protection. The WHO also recommends exclusive breastfeeding of babies until the age of 6 month and continued breastfeeding with appropriate complementary foods for about 2 years.
It also entitles women to one or more breaks or reduction of hours of work for breastfeeding. These breaks or reduction of work hours shall be counted as working time remunerated accordingly. However the length and number of breaks are to determine by National law or practice Over 90 ILO members' states provides Nursing breaks of at least one hour under National Legislation.
Employment Protection and non discrimination
It provides guarantee for pregnant and nursing mothers that they will not lose their jobs because of pregnancy.
It provides for employment security, prohibiting dismissal during pregnancy maternity leave and a period of time after return to work. The right to re-instatement to same job or an equivalent with the same pay constitutes.
However, it there is need for dismissal the burden of proof should be on the employer to prove that the reason is unrelated to pregnancy or childbirth and its consequences or nursing.
This reversal of the burden of proof strengthens women's employment security.
The convention also ensures that Maternity is not a source of discrimination in employment including access to employment. It prohibits pregnancy test at recruitment except in very specific circumstances.