Police keep Osun PDP chieftains in detention despite court order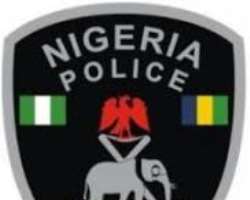 The Nigerian Police has declined the order of the Osogbo High Court which ordered the release of three chieftains of the Peoples' Democratic Party, (PDP) Alhaji Fatai Diekola, Alhaji Adekikekun Segun and Alhaji Sikiru Lawal detained in connection with the rerun gubernatorial election in Osun state.
In his ruling on an ex parte application in Suit no: HIK/29/2018 seeking the release of the applicants, Honourable Justice Adedoja Olayinka Ayoola ordered the release of the politicians who were arrested at Alekuwodo Area in Osogbo on Monday.
The counsel to the applicants, Bukola Onifade said the police authority was duly served the court order and expressed worry that the police declined the court order and kept his clients in detention illegally.
The counsel described the action of the police as "contemptuous disobedience of lawful order of the High Court of Osun State". The lawyer said such action of the police amount to lawlessness.
"The police after the service of the order of the High Court approached the Magistrate Court, Osogbo to surreptitiously obtain an order to further detain Alhaji Fatai Diekola and the 2 others at the State CID, Osogbo.
"The Police wanted to override the lawful order of the High Court by the Magistrate Court by mocking the judicial process and it is a dangerous trend for democracy", the lawyer warned.
"With this violation of the fundamental rights of the citizens with impunity in which police disregarded court order and operating with biased and partisanship in this critical period, Osun State can be said to have descended into a state of anarchy", Onifade lamented.
Reacting to the development, the Public Relations Officer of the Osun State Police Command, Folasade Odoro said she was not aware of the court order and promised to find out.