I Have No Regrets Kidnapping Borno State APC Chairman's Son – Suspect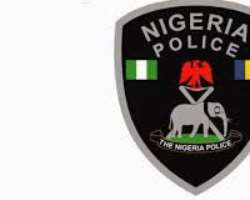 A female kidnap suspect, Fatima Muhammed, said she has no regrets kidnapping the 12 -year-old son of Ali Bukar Dalori, the Borno State Chairman of All Progressives Congress (APC) last week.
Fatima made this known when she was paraded before newsmen shortly after her arrest in Maiduguri on Monday.
"I committed the crime because I am in love with money. "I have no regrets over the crime I committed and even if it is my own child I will kidnap him for money.
"I know he is the son of the APC chairman; I took him because I want money to go and enjoy myself somewhere. Why should I regret anything,'' Fatima said.
Earlier, Mr Damian Chukwu, the Commissioner of Police ,Borno state said Fatima, was delivered of a baby boy when she was arrested at Albarka Hotel in Maiduguri on Sept 21.
Fatima allegedly abducted the boy and two others from a school and demanded for N20 million ransom.
Chukwu said the woman and the child were in good condition at the time she was arrested by men of the Federal Special Anti-Robbery Squad.
"It is pertinent to mention that the Fatima Mohammed was pregnant at the time she kidnapped the minor and gave birth to a baby boy in a Guest Inn while keeping the victim on Sept. 2,'' he said.
The commissioner said that two suspects, Muhammed Musa and Muktar Ali-Shaibu, both from Bulumkutu Area in Maiduguri were arrested in Kano at the point of collecting the ransom.
Chukwu however explained further that the suspects, who admitted the crime, said they did it for the love of worldly things.
He added that the command was also investigating involvement of an army major who paid the two days accommodation for the suspect to keep the child at the hotel.