Virtualization: Bridging the digital divide in Africa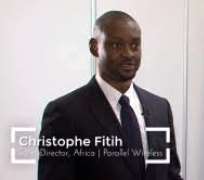 Africa is a land of contradictions, inequities, and surprises. And all these are reflected in the way the telecom industry in the region is shaping up. On the one hand, many parts of the continent still remain untouched by the telecom network – as GSMA's report on Mobile Economy 2018 suggests that subscriber penetration in the region remains below 50% -- on the other hand it has started to see the rollout of 5G services, the latest telecom network technology.
5G technology, known for very high-speed data and extremely low latency, is set to change the way many telecom services are delivered today. It would trigger unimaginable use cases in artificial intelligence, augmented reality and virtual reality, Internet of Things (IoT) and more.
The mass launch of the technology is only expected in 2022, but companies across the world have started trials and limited launches of 5G services. Surprisingly, Africa, where 2G still remains the backbone of the telecom industry, has also seen a flurry of action on that front.
African telecom operators Vodacom and MTN have been testing the technology in some countries. Vodacom recently launched Africa's first commercial 5G network for a few corporate entities. MTN has tied up with Ericson and ZTE for the launch of services in Africa.
The moral dilemma
The telecom operators, though, face a moral and commercial dilemma with the testing and launch of 5G services. With a large section of the African population still not covered by telecom services or is just consuming very basic communication services, should the operators be more concerned about taking efforts to reduce the digital divide? Doesn't it make a more commercially viable option too?
To understand how deep is the divide, let us look at some relevant data. The mobile penetration in Africa remains at 44% while the global average penetration is 66%. This means over 600 million people in Africa are still without mobile connections. Internet penetration in Africa is a small 25-30% against the global average of 43%.
As already mentioned earlier, Africa largely remains a nascent market when it comes to telecom sector with 60% of the telecom services are delivered through the 2G network. As we go ahead, 3G would be a dominant technology in the African market as the GSMA Mobile Economy 2018 suggests that by 2025, 62% of the services would be on 3G and only 30% on 4G. Just 3% of the market would be using the 5G network in Africa by 2025.
It is a commercial dilemma for the telecom operators as well given low ARPU and low adoption of smartphones. Smartphone usage is a low 34% in sub-Saharan Africa against 57%.
Though there is a flicker of hope with smartphone use likely to go up to 68% and internet use likely to double (from 21% now to 40%) by 2025, lack of infrastructure for the adoption of 5G is going to be a big hindrance.
Virtualization to the rescue
Virtualization has an answer to the predicament facing the telecom sector in Africa. It can not only help in shifting the current 2G and 3G networks on a cheaper platform but also allows more flexibility for them to be future ready for upgrades.
Virtualization means creating a software-driven network with a minimal use of hardware. Minimal hardware means less energy consumption, low space requirement and a more flexible network. These features make such networks easy to be deployed and upgraded to a higher technology network.
By shifting the 2G/3G networks from hardware-based system to a software-based system, telecom operators in Africa can reduce the operational cost of the existing networks. They can, therefore, go on expanding the basic telecom infrastructure in unconnected locations through virtualization technology without worrying too much about low ARPUs and commercial unviability.
Moving the existing 2G system on the software-driven system also helps in achieving agility and flexibility. The same infrastructure can then be used to deploy the new higher generation networks without accruing much extra cost. With a global focus on standardisation of virtual networks, it would become even simpler for a 4G/5G network to be deployed in an existing network infrastructure.
Virtualization essentially removes all the lacunas of a hardware-based network, and allows the telcos to focus on network expansion across all Gs (2G, 3G, 4G, and 5G) without the need to invest a fortune in doing so. It enables the telcos to provide 2G services now to 4G for data later and use 5G for enhancing public safety in the near future. In essence the network evolves and grows in keeping with the changing needs of the subscribers.
There is little doubt that access to communication technology will have a transformative impact on the region's economy. It leads to more social inclusion, provides greater access to knowledge and financial services, and allows the local businesses to participate in the global economy. As more and more people access communication technology, they find newer ways to innovate and collaborate leading to a more vibrant and dynamic economy. The African service providers would do well to adopt this disruptive and innovative technology to address their current problems and also prepare the networks for the future.