........ AND I CRIED (4)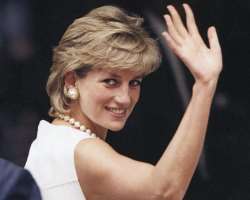 "She Is Not Dead.
I cannot say, and I will not say
That she is dead. She is just away.
With a cheery smile, and a wave of the hand,
She has wandered into an unknown land
And left us dreaming how very fair
It needs must be, since she lingers there....."
- James Whitcomb Riley
The traffic this day was unusually heavy. Getting out of central Philadelphia, especially during the peak period has never been a piece of cake. Philadelphia, the "City of Brotherly Love," as it has always been referred to by all, was the first seat of government for the United States of America and the State of Pennsylvania. It has remained permanently beautiful and alluring. This is a city which has employed and deployed modernity and technology to preserve and underscore its sense of History.
The skyline, laced with exquisite skyscrapers, with an array of architectural delights, was a beauty to behold. The background of a velvet - like, light blue sky, with seamless cache of clouds streaming westwards conveyed a satiating feeling of peace in the clogging, non-chaotic, but suffocating traffic. The cluster of vehicles caught in this pulchritudinous quagmire gave added expression of elegance to the Schuylkill Freeway sandwiched between the usually silent, almost indifferent, non - threatening Schuylkill River with its onomatopoeic calmness on your left and the CSX Rail lines on your right, if you are East bound, as I was on this particular day.
All the traffic coming from the Broad Street, Market Street, Chestnut Street, South Street and the University City (University of Pennsylvania, the oldest in the US having been founded in 1740) converged on the Schuylkill Freeway, also designated as Inter State 76E. It goes to hit Penrose Avenue to link the 8,780 feet George C. Platt Memorial Bridge, which connects I -95N to the Philadelphia International Airport and State of Delaware.
On this day, August 31,1997, I was caught in this traffic in this direction, as I headed to the small town of Claymont, in the State of Delaware, very close to the border of the State of Pennsylvania. As I put behind me the I - 476 interchange, approaching the City of Chester, Pennsylvania, the traffic on I - 95N let off a little bit. My 1994 Toyota Camry, its sunroof agape, and front windows wound down all the while, suddenly, seemed overtly excited, availing me of a flurry of cool breeze to invigorate me. I felt free.
I was eager to get to my apartment located on the Peachtree Road, in Claymont. The impetus was to be with my children who recently joined me from Nigeria. I had missed them terribly. It was really traumatic to be separated from them. It was harrowing. In my book, SONGS FROM EXILE, I had tried to pen - pour my pains and agonies as a father deprived of the joy, happiness and satisfaction that ought to come with the company of his children. As a husband, with a beautiful wife beyond reach, thousands of miles away, for the period of that separation, the experience is better left undiscussed.
As a result of this sordid experience, every minute I had come to spend with my wife and children had become more cherished. It had come to mean much to me. It came to mean the world to me. I had come to be renewed. I felt alive and bubbly again. Though, we were struggling, it never doused the flame of affection, love and care that we shared together. It was something that gave me and my wife confidence and optimism. I was never as religious as my wife was, but our abiding faith in God and in each other served us well.
Thus, as I veered off I - 95 to enter Naaman's Road, my enthusiasm was palpable. My excitement was unrestrained. The expected revelry in the unalloyed joy of getting together with my kids made me further impatient. The echoes of their velour voice, yelling "Daddy, Daddy," was already ringing in my consciousness. But the traffic light at the junction of the Peachtree and Naamans Roads was uncooperative. It remained the only obstacle for me to get to my paradise.
Eventually, I did. My mind glowed with gratitude to God. My children were happy to see me as I was happy to see them. I felt reawakened by the welcoming warm embrace of my darling beautiful wife. I was in my paradise. And everything was copacetic.
I settled down to watch the news. Suddenly, I let out a groan of agony. My wife rushed out of the room to find out what caused it. She found me shedding tears. She was aghast. She searched my eyes, trying to figure out what happened. She looked around, found nothing that could have caused my painful groan. She noticed my attention to the television. She saw what was going on. She was quiet for few minutes, letting me pour out my pains through the tears, unrestrained, undisturbed. Then, she let out, "If you were mourning me, you could not have reacted better than this!"
Lady Diana is dead.
British royalty Princess Diana Spencer was born on July 1, 1961, near Sandringham, England. Diana, Princess of Wales, was one of the most adored members of the British royal family. She was the daughter of Edward John Spencer, Viscount Althorp, and Frances Ruth Burke Roche, Viscountess Althorp (later known as the Honorable Frances Shand Kydd). Her parents divorced when Diana was young, and her father won custody of the children. Following her initial education at home, Diana attended Riddlesworth Hall School and then West Heath School.
She became Lady Diana Spencer and popularly called Lady D for short. This was after her father inherited the title of Earl Spencer in 1975. Although she was known for her shyness while growing up, she did show an interest in music and dancing. Diana also had a great fondness for children. After attending finishing school at Institut Alpin Videmanette in Switzerland, she moved to London. She began working with children, eventually becoming an assistant at Young England Kindergarten.
Diana was no stranger to the British royal family, having reportedly played with Prince Andrew and Prince Edward as a child while her family rented Park House, an estate owned by Queen Elizabeth II. In 1977, she became reacquainted with their older brother,Prince Charles, who was 13 years her senior.
As the heir to the British throne, Prince Charles was usually the subject of media attention, and his courtship of Diana was no exception.
The press and the public were fascinated by this seemingly odd couple—the reserved, garden-loving prince and the shy young woman with an interest in fashion and popular culture. When the couple married on July 29, 1981, the ceremony was broadcast on television around the world, with millions of people tuning in to see what many considered to be the wedding of the century.
On June 21, 1982, Diana and Charles had their first child: Prince William Arthur Philip Louis. He was joined by a brother, Prince Henry Charles Albert David—known widely as "Prince Harry"—more than two years later, on September 15, 1984. Initially overwhelmed by her royal duties and the intense media coverage of nearly every aspect of her life, she began to develop and pursue her own interests. Diana served as a strong supporter of many charities and worked to help the homeless, people living with HIV and AIDS and children in need.
Even after the divorce, Diana maintained a high level of popularity. She devoted herself to her sons and to such charitable efforts as raising awareness about the dangers of leftover land mines in war-torn Angola. She also continued to experience the negative aspects of fame, whipping the British tabloids into a frenzy when she began dating Egyptian film producer and playboy Dodi Fayed in 1997.
While visiting Paris, the couple was involved in a car crash after trying to escape from the paparazzi early in the morning of August 31, 1997. Fayed and the driver were pronounced dead at the scene; Diana initially survived the crash, but succumbed to her injuries at a Paris hospital a few hours later. News of her sudden, senseless death shocked the world. Queen Elizabeth II, who was criticized for not immediately responding publicly to Diana's death, made a televised address from Buckingham Palace on September 5, in which she said:
"No one who knew Diana will ever forget her. Millions of others who never met her, but felt they knew her, will remember her. I, for one, believe there are lessons to be drawn from her life and from the extraordinary and moving reaction to her death. I share in your determination to cherish her memory."
Queen Elizabeth II was correct. I was one of those "who never met her," but felt I knew her. I loved and appreciated her. I was fascinated by her independent mind as she showcased the ability of a royalty to be humane, kind, caring and giving of herself. She was not self conceited. She had no guile in her. She was able to exude grace, dignity, class and magnificent humility in simultaneity. She was a royalty with a difference.
Someone who had marvelled at the affection of several millions of people towards her a couple of years before her demise, had expressed conviction that Lady D was a witch. He had expressed awesomeness at how mllions of people could be so affectionate towards such a single soul in a manner that was so deep and overarching. He was convinced that Lady D had the power to bewitch and she had done this on a grand scale across the planet!
She was an awesome lady. She was loved and appreciated by millions for several and different reasons. Millions across the world felt that the British Royal Family was cold-hearted in the way and manner she was treated. They appreciated her kindness and humility. In her boys, the world saw a strong and determined woman who dared to be different. Her death was too sudden and shocking. It broke my heart, just like that of several millions of her admirers.
On the morning of September 6, Diana's funeral procession commenced from Kensington Palace, her coffin resting on a gun carriage drawn by six black horses. Thousands of mourners packed the street to watch, with 15-year-old Prince William and 12-year-old Prince Harry joining the final stretch of the four-mile procession for their mother.
An estimated 2.5 billion people tuned in on television to watch the ceremony at Westminster Abbey, which featured a powerful eulogy from Diana's brother, Earl Charles Spencer, and a performance from Elton John. Afterward, her body was laid to rest on a small island at her family's estate, Althorp. In the manner of Madeline Miller's monody in "The Songs of Achilles," when Lady Diana was buried, "all things soft and beautiful and bright" were buried with her.
......And I cried!
©Remi Oyeyemi
NB:- The Free Encyclopedia was helpful with Lady D's biography. Also the poem by James W. Riley was written with the pronoun "He," I changed it to "She."