BOMBSHELL: "No Nigerian Politician Has Ideology", Provost Blows Hot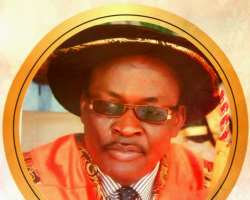 Ahead of the 2019 general election in the country, politicians have been described as people who are deficient of political ideology following their defection from one party to the other.
The Provost Federal College of Education (technical), Asaba, Dr Ignatius Nwanze Ezeoem, dropped the bombshell Tuesday when leaders and members of Indigenous Correspondents' Chapel (ICC), Nigeria Union of Journalists (NUJ), Delta State Council, paid him a courtesy visit in his office.
"As of today, no Nigerian politician has ideology, that is why they move from one place to another place", lamenting that the political class exploits the electorate due to perpetual hunger evident in the land.
"So, they use the youths, after using the youths, they dump the youths. The youths will be armed; they will be with their arms. Election has come and gone, the arms will stay. Then what happened to the society? He asked.
He noted that when the youths have exhausted the monies given to them during elections, they resort to the use of the arms to earn a living, "then you hear tomorrow that they have gone for kidnapping, robbing and you are blaming them looking for how to kill them. The politicians caused that".
While calling on politicians to be role model for the youths, the Provost said: "the politicians should avoid using the youths", reiterating, "We don't have politicians in Nigeria. What we have are political harlots".
He said the only person he would have given the credit to, is President Muhammadu Buhari, who was consistent in CPC, "I would have given it to him but one hopes he is not coloured by others around him. That is the only one I would have picked out in whatever you are seeing now as politicians", just as he advised youths not to allow their lives to be wasted by any politician.