Group Identifies "Corruption" As Nigeria's Greatest Challenge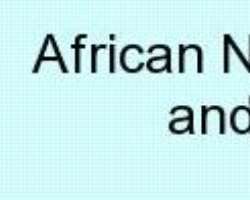 A group known as Africa Network for Environment and Economic Justice (ANEEJ), said corruption is one of the greatest threats to the future of Nigeria, saying that the menace has eaten deep into all sector of the country.
In his welcome address, ANEEJ Executive Director, Rev. David Ugolor, said this Monday at an anti-corruption workshop for religious/traditional leaders with the theme: "Changing Social Norms and Behaviours that Promotes Corruption: Using Religious/Traditional Institutions as a vehicle, held at Grand Hotel, Asaba.
Describing corruption as an Ebola Virus, Rev. Ugolor said: "One of the greatest threats to the future of the country is corruption. And you know, it has no face, it is like Ebola", recalling that the country fought Ebola Virus with all her arsenals not considering which political party was on power at the time the virus emerged.
"This is the same momentum that we were trying to increase. When corruption is mentioned, there is always a tribal coloration. The narrative is always because I am from the south or because I am from the east but we will like to raise this new approach to it in tackling corruption; that we are all victims of corruption".
He said the group was at the forefront of the campaign when the first tranche of Abacha's loot was released on how to recover assets traced to politically exposed persons, "and these people are your brothers and your sisters. That is the irony, they are the closest people to you and when they are arrested you are the first person to rise up to say why are they arresting my brother? So you are complicit in corruption in one way or the other".
He accused religious and traditional leaders who influences contract processes for contractors to get contracts despite the full knowledge that the contractor is incapable of doing the job, as corrupt in nature, "we are all in trouble and the country is in trouble".
He charged participants to rise beyond ethnic, tribal, religious backgrounds and work together instead of pointing fingers, "That is why this new behavioural approach has emerged", he said.
In their various submissions, the Oba of Benin, represented by Chief Raphael Oronsaye, Evang. Robert Eikpe, Chief Iman, Benin Central Mosque and Rev. Humphery Arheghan, said religious leaders and traditional rulers should discourage actions which encourage corruption activities.
They charged the leaders not to lower the standard of the gospel and the law for any individual no matter how placed the person is in the society, adding that both in the Mosques, Churches and among traditional rulers, messages capable of triggering corruption should be deemphasized, adding that "hard work pays" and there is "dignity in labour", should be emphasized.