Buhari's life is in danger, Aregbesola cries out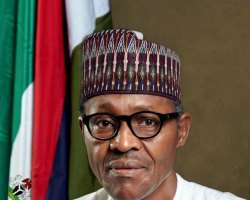 The Governor of Osun State, Mr Rauf Aregbesola today cried out that the life of President Muhammad Buhari is in danger and urged security agencies to take proactive measures.
Aregbesola who spoke through the Commissioner for Information and Strategy in Osun state, Mr Adelani Baderinwa said some devious people have perfected plans to harass the President during his visit to Osogbo on Tuesday.
In a statement signed by Baderinwa which was obtained by The Nigerian Voice, Aregbesola said "The attention of the Government of Osun has been drawn to grand plan by some unscrupulous elements in the state that are planning to harass President Muhammadu Buhari during his visit to Osogbo on Tuesday, 18th September 2018 for the Final Mega Rally of the All Progressives Congress Governorship campaign."
"The devious people, it was gathered, have perfected plans to hit major streets in Osogbo, the state capital very early on Tuesday on the guise of staging a protest."
"We have it on good authority that the said people have engaged the service of some pensioners in the state who will be used to front the protest."
"We want to bring to the attention of the good people and security agencies of the state again, that the protest of the 2011/2012 set of pensioners is nothing but political."
"The government wishes to remind the general public that this set of pensioners were persistent in their show of shame and political gathering called protest between June and July last year when we were about to conduct the Osun West Senatorial District Bye election. They disappeared into the thin air immediately after the election."
"Security agencies in the state are hereby alerted on the evil plan of these unscrupulous elements. We urge the security agencies to forestall any act that could lead to breakdown of law and order in the state during and after the visit of the President."