Nigeria; Na dem dey rush us, abi na we dey rush dem?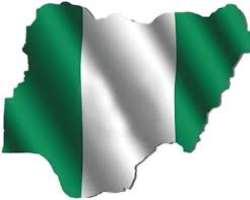 If lice are not completely gone from one's clothing, one's nails will not be free of blood. (If the causes of one's problems are not removed, the problems will persist.)
These days in addition to professional comedians, I listen to our leaders, X-ray our contestations, burrow narratives of my fellow countrymen and follow events in Nigeria from sometimes an embarrassing position, I watch these days, in a state of gelotology, a state where one laughs and reflects on the shame we have become as a nation.
When I listen to them I ask whether those we refer to as leaders really know what they are up against or it's just us the followers that are lost on reality.
So in one of those my curious moments, I am eavesdropping on these young girls as they exchange gossips, laughing away cheerily and the one I would painfully refer to as not exactly beautiful blurted out..."Na dem dey rush us" literally meaning, they are after us...since then my laughter has known no bounds.
As an individual I guess I am alive because of the level of laughter I have been able to personally generate for myself in this beautiful insanity called Nigeria.
Laughter is an audible expression or appearance of happiness, or an inward feeling of joy (laughing on the inside). It may ensue (as a physiological reaction) from jokes, tickling, and other stimuli.
Each day our leaders here in Nigeria ensure that we laugh with tears as a result of the expensive jokes they dish out due to their recalcitrant behavior. They do it, knowing how we will react, we will rush them, in rushing them, we will leave the real issues and problems and focus on the inconsequential, bother on the faith and religion, get obsessed about the ethnic tribe and state of origin, while the leprosy remains obvious.
Inhaling nitrous oxide can also induce laughter; other drugs, such as cannabis, can also induce episodes of strong laughter. Strong laughter can sometimes bring an onset of tears or even moderate muscular pain.
The last phrase of that 'short' definition is true about Nigeria...but for emphasis it's not strong laughter, in our case its painful laughter. Now we are requesting for Saraki's NYSC certificate...
Scientifically speaking, Laughter is caused by the epiglottis constricting the larynx, causing respiratory upset. The study of humor and laughter, and its psychological and physiological effects on the human body is called gelotology.
The study of Nigeria, its politics and peoples is also one that can be referred to strange case of gelotology.
A six years old laughs an average of 300 times a day while adults laugh 15 to 100 times a day. Nigerian politicians never stop laughing as the steal us dry and misrule us. We have cried so hard that we equally laugh at their bizarre ways. Rushing to their defence in a "my person versus your person" manner that exposes our naivety.
We will not revolt, either through violence, or even an intellectual revolution or a purge of some sort. So let us keep laughing, we live in a nation and times when absolutely nothing and everything is both impossible and possible.
After all na we dey rush dem, all the presidential aspirants after ranting at each other, will come together to protect their class exploitation in our cassava republic. While people that cannot feed, are buying nomination forms for those who are feasting. Did you hear El-Rufa'i asking to be rushed, because he cannot rush them? To stay alive, just laugh off the stress.
Abeg like we say in local parlance I can't fit laugh. But I mean it is better you laugh and enjoy all that is in the offering. Did you read all that Kemi Adeosun has ran away to UK stories, so laughable?
We have over the years become a nation of clowns, clowners, and clownees, all engaged in the act of clowning, and laughing out our stress, our difficulties, and our irrational behavior.
With a life expectancy age of less than 40 years. The bombs do not hack you down; robbers do not shoot you down. You are not stolen and you do not disappear, you are advised to laugh it out while thanking God for the gift of life in the nation of the happiest people.
When last have you really seen the Senate in really upset mode for the common man, they are always in jolly mood, exchanging banters, collecting their remunerations after which they go on recess.
Even when the nation is on fire, our Federal Executive Council still manages to give away contracts, they do not fight, they are all smiles as they lie to us about everything, Nigeria is fun, it is a big problem to itself, corruption incorporated yet I beg to say it is still a sweet place to live in…
I end this admonition by saying let us laugh! And pray that the Almighty Allah helps us realize the reality of our grim circumstances of existence. 2019 is by the corner, whether we are rushing them or it is the other way round, the fact is that there are still lice in the Nigeria fabric, serious issues are still amusing. If we continue like this, it may not continually be funny and laughable—Only time will tell.