Africa's First Waste to Energy Plant Launched in Addis Ababa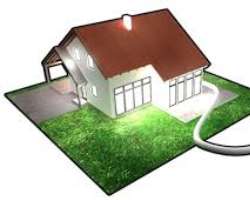 In what many have termed as an exciting advancement, Africa's first waste-to-energy facility was recently launched in Addis Ababa, Ethiopia. The facility, called Reppie, is located next to the capital city's main refuse dump known locally as Koshe, a slang word meaning "dirt" in Ethiopia's main language, Amharic.
The construction of Reppie began in 2014 at an estimated cost of $118 million under an agreement signed between Cambridge Industries Limited and the Ethiopian government.
The facility, which will be owned by Ethiopian Electric Power Corporation (EEPCo), will generate up to 25 megawatts (MW) of non-fossil-fuel power through a controlled combustion process consuming 1,400 tonnes of waste daily to add to the national electricity grid.
It is expected to deliver consistent power when hydroelectric generation is significantly reduced by low river flows due to seasonal or broader climatic change. It also will replace several expensive diesel-powered plants that have been used to cover power shortages.
Ethiopian President Mulatu Teshome said at the ceremony that the country has been investing greatly in hydropower, geothermal, wind energy and now biomass to boost the manufacturing sector with a supply of clean, renewable energy.
The facility aims to eventually employ around 1,500 people directly and indirectly while helping to reduce municipal solid waste in the city generated by an increasing population and a growing consumer culture.
Mehret Debebe, Chief Executive Officer of EEPCo, says that the facility's strategic location is of great advantage and will save a significant amount of energy that is otherwise lost when power is transmitted from a more distant location.
The facility is part of the government's Climate Resilient Green Economy, a $150 billion strategy launched in November 2011 with the dual objectives of making Ethiopia a middle-income economy by 2025 while keeping greenhouse gas emissions constant.
Ethiopia aims to become a carbon-neutral economy by reducing emissions of carbon dioxide, another greenhouse gas, to equal the absorption rates of the country's forests.
The Director General of the Environmental Protection Authority, Tewolde-Berhan Gebreegziabher, said that the new facility will have significant environmental benefits. Waste stored at the dump currently emits methane, which apart from its unpleasant smell is a greenhouse gas that traps the sun's heat within the atmosphere, exacerbating climate change. The new facility will capture the gas and prevent its release into the atmosphere.
Reppie is set to transform waste disposal for the city's rapidly expanding population and is also expected to serve as a waste management blueprint for sub-Saharan Africa.
Source: Ventures Africa