Borno Leads Other States on Birth Registration.... NPC Director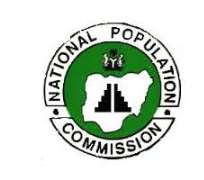 The Borno State Director, National Population Commission, NPC, Malam Bukar Gajiram has said that the outstanding performance of the staff and collaborating partners in birth registration exercise despite the boko haram insurgency in the state informed the high rate of birth registration on top of other states in the country.
He added that the success was also as a result of the several strategic partnerships and commitments entered into by the state commission with the collaborating partners.
It will be recalled that this year, Borno state is the leading state ahead of states like Lagos, Kano, Kaduna and others with a current birth registration rate of 363,316, 172,878 boys and 190,438 girls respectively.
While Bayelsa emerged lowest with 14,876, 7,567 boys and 7,309 girls which translated to an aggregate of 15 percent and 3 percent under one and five years registration.
"Statistics from the country's Rapid SMS Dash board on Birth Registration (2015 – 2017) revealed that Kano State ranks 2nd with 338,948 registered persons, 172,925 boys, and 166,023 girls while Lagos state followed with third with 231,584, 117,586 boys and 113,998 registered.
Other states like Oyo registered 173,137, 86,615 boys and 86,522 girls. The NPC Birno State Director further explained that success on series of massive birth registration exercise organised in some of the Local Government areas that have not experienced many Boko Haram activities.
Gajiram who noted that Borno state was a peculiar state because of the security challenges, said UNICEF highly contributed to the success. "We organised registration exercise in some of the largest local governments outside Maiduguri metropolis ."
He revealed that with UNICEF assistance, the commission recruited ad-hoc registrars and collaborated with some immunization officers to massively register the children.
Gajiram said with UNICEF support, they directed Deputy Registrars in the state to recruit more manpower with a target that all registrars should register 70 persons per day for a period of 10 days.
He added that the ad-hoc staff engaged were paid N70.00 per certificate issued at the end of the exercise by the UNICEF.
"We also carried out mop-up registration exercise at the Internally Displaced Persons camps, IDP, camps all over the state where we were also supported by a lot of international NGOs.
"We assigned our registrars not to only register at designated Centres but also register in private hospitals and IDP camps.
"We also drafted primary school teachers trained by UNICEF to assist while during their enrollment exercise in schools.
"Many school pupils who do not have birth certificates were registered. Normal registrations were also carried out by our permanent registrars in their registration Centre," Gajuram said.
The Director said in maintaining the successes recorded, the commission has proposed to the State government to assist the commission with a budget of N22,000,000 to enable it recruit new workers and give them stipends at the end of every month.
He said the Commission has also planned to register at least 130,000 children before the end of the year and already a total of 77,000 have been registered presently.