ACTRESS WUNMI HIDES IN HOTEL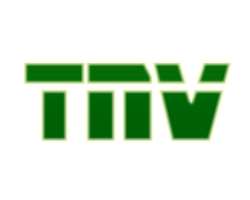 Yoruba star actress, Hassanat Taiwo Akinwande a.k.a. Yetunde Wunmi, who was recently sentenced to three years imprisonment or pay a N1 million fine by Justice Ahmed Mohammed of the Federal High Court, Lagos, yesterday afternoon finally regained her freedom. P.M.News investigation revealed that the actress was freed after paying the court fine of N1 million and her lawyer, Mr. Benson Ndakara, made necessary moves to secure her freedom. Further investigation revealed that immediately she regained her freedom, Wunmi moved into a hotel around Yaba area of Lagos, where only close associates and family members have been visiting her.
A source close to the actress, revealed that she decided to lodge in the hotel for the time being in order to avoid prying eyes and being disturbed by her neighbours at No. 3 Mudashiru Awe Street, Yaba, who might want to visit and sympathise with her over her travails. Another source revealed that while in detention, the actress wrote an apology letter to the leadership of the Association of Nigerian Theatre Art Practitioners (ANTP), in which she also expressed regrets for her involvement in drug trafficking. Also confirming her freedom to P.M.News last night, Prince Jide Kosoko, president of ANTP, said the leadership of ANTP is yet to decide on the appropriate action to take against her for dragging the name of the association in the mud.
"For now, we thank God she has finally regained her freedom, but I can't really say what would be the decision of ANTP's national executive council on her case until we meet. "Since she wrote a letter of apology to us while in detention, we will only ensure she's a reformed citizen," he said.
By Olatunji Saliu