Heads of Service of South-West states converge for strategic meeting on regional development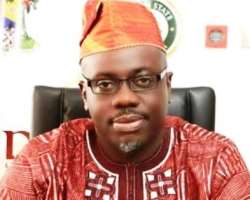 The Heads of Service of the South-West states have converge in Abekuta, the capital of Ogun State for a strategic meeting aimed at aiding rapid development in the region through collaboration and integration.
The meeting which was organised by the Development Agenda for Western Nigeria (DAWN) Commission in collaboration with the Partnership to Engage, Learn and Reform (PERL), a programme of the Department for International Development (DFID).
The Director General of DAWN Commission, Mr Seye Oyeleye said the meeting became neccessary given the role of the Civil/Public Service as the engine room of government and the critical roles of the public service and the civil servants in government projects from conception to implementation.
According to him, "DAWN Commission also consider the region's public service, particularly the Heads of Service, a critical partners in advancing the vision of the Commission in making the region a preferable place to visit, live, work and invest."
"It is to this end that DAWN Commission in collaboration with DFID/PERL convenes a strategic meeting of the Heads of Service in the Southwest States to discuss issues bordering on improved service delivery in the region."
"The meeting will afford us the opportunity to discuss some of DAWN Commission-DFID-PERL Partnership intervention areas within the region's governance system."
"The Heads of Service Strategic Meeting holding today, Thursday, 13th September, 2018 in Abeokuta, the Ogun State capital, will provide a platform for critical stakeholders to engage and collaboratively discuss developmental issues within the region but will also serves as a platform for sharing and learning of good practices among the six States."
"The Meeting is expected to have in attendance, the six States' Heads of Service as well as senior Government officials who are relevant to the meeting agenda."
"The one-day Strategic Meeting will critically examine key elements in improving public service delivery while also collectively determining measures to ensure continuous learning and replication of good practices across the six States of the region to foster Regional Integration", Oyeleye said.