Don't Mortgage Your Future, Delta House Of Assembly Tells Delegates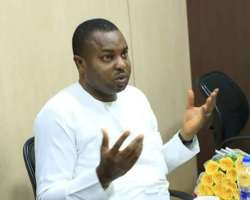 Delegates from Isoko north state constituency, Delta State, have been told not to mortgage their future and the future of their generation unborn, calling on other constituents to vote in line with their conscience for candidates who could actualize the yearning of the people ahead of the 2019 general elections.
Mr. Mike Ogwah, a frontline aspirant said this in a chat with newsmen just as he cautioned the people of Isoko north constituency against mortgaging their future.
According to him, their decision is paramount to the wellbeing of the constituency hence they cannot afford to make the mistake of voting for those who have underdeveloped them.
Speaking on his mandate, Ogwah stated that his decision to go into politics is not to play games but to make his people in the constituency happy.
He explained that Isoko north deserves credible representation that would bring the needed change and development the people deserved.
He stressed that as a businessman who has travelled far and wide; he falls into that category of people with the burning desire to take Isoko north constituency to the height they are designed for.
The Assembly aspirant noted that he is saddened and uncomfortable seeing a huge number of deplorable roads each time he drives around the constituency, adding that his mandate would correct the anomaly.
In the same vein, Ogwah stressed the need for public support for the government, adding that one way to achieve that support is by ensuring a peaceful society.