Debunking the Lies of Alex Otti and the Sophistry of His Paid Cohorts (2)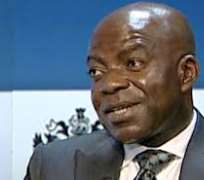 While the culture of handsomely rewarding participants at reality TV shows largely adjudged not to be beneficial to society has gained ground, star children in the academic field are given paltry sums, sometimes N50,000 or N100,000, for their excellence, something that Nigerians have had cause to repeatedly condemn, Okezie Ikpeazu PhD, became the first ever governor to give a cash donation of N1,000,000 to each of the students who came first in WASCE for those three years as a way of encouraging them and motivating others. When you have a scholar like Ikpeazu in governance, he has a unique way of reengineering the system for optimum result. That is what is happening in Abia State.
However, the propaganda by the Otti camp in a jejune attempt to vitiate Governor Ikpeazu's efforts was that the students were from private schools and that it was all the efforts of the private schools that made the children excel. When the names of the students and their schools were published as a response, and to the shock of the Otti propagandists, they were all from public schools. This is why they have now shifted their arguments from efforts of the private schools to those of the children. Even at that, the private schools in Abia are as regulated by the School Management Board as the public schools to the extent that no private school in the state can operate beneath a particular set standard.
For the avoidance of doubt, these, once again, are the names of the students who excelled in those WASC Exams and their schools in case anyone would like to do an independent verification:
1. Master Kalu Ifeanyi, Ofali Agwu Secondary School, Ohafia
2. Master Ogbonna Dike, Ehere Community Secondary School, Aba, and,
3. Master Ezera Samuel, Government College, Umuahia.
I have gone this far because there are also over 70 roads completed and 80 others at different stages of completion, by Dr Ikpeazu across the state. These roads are also there for the independent verification of anyone.
It is unfortunate that in their desperation, they find it so light a thing to cast aspersions and bring to question the integrity of our judges even the ones at the Supreme Court in that same report. These are the same people who rejoiced to deliriously when the controversial Okon Abang gave them an undeserved and very short lived victory at the lower court for which the Supreme Court Justices openly lampooned Okon Abang, calling him unprintable names for standing justice on its head while delivering judgement on the matter.
A band of political gangsters and their writers who rejoice at the puerile verdicts of a man like Okon Abang, of course, deserve some pity.
We all know the antecedents of Abia which used to be known as a den of armed robbers and a haven for kidnappers, cultists, rapists, baby factory operators, gangsters and perpetrators of such other violent crimes. Today, with Ikpeazu's dexterous handling of security matters in the state, Abia was adjudged the second safest state in Nigeria only after Katsina that had a violent crime rate of 0.10% followed by Abia with a rate of just 0.29% in a 2017 report for 2016 by the National Bureau of Statistics.
With the hydra-headed security challenges Ikpeazu met on ground which gave Abia a bad name and an unenviable image, compared with the peace and security we enjoy today, opposition elements take it for granted, easily forgetting where we are coming from.
Such reversal of misfortune within so short a time must not be taken for granted. It takes enormous resources, human, material and financial, and the ability to prudently manage them, to attain such security success.
In the early days of his administration, Governor Ikpeazu procured 35 brand new operational vehicles fitted with modern communication gadgets and handed them over to security agencies in the state to assist them in their operations.
Just in May 2018, Dr Ikpeazu also bought another set of operational vehicles with similar gadgets which he handed over to the police, and as a way of motivating them and boosting their morale, he committed to assisting them in finishing their Zonal Headquarters building in Umuahia.
Surely, these are what Alex Otti and his reprobate-minded people are mistaking for "champagne & hotel bills". Sad!
In its edition of March 11, 2018, the Vanguard newspaper had done an elaborate and comprehensive report about the alarming crime rate in the country in the first 10 weeks of the then new year. It was discovered that in just that 10 weeks, 1,351 Nigerians had lost their lives to one form of violent crime or the other.
While some states like Borno understandably recorded as high as 361 violent deaths, Taraba, 107, Adamawa, 103 etc; even otherwise peaceful regions/states far richer than Abia could not match Ikpeazu's miracle in adequately securing the lives of their citizens.
For example, for the same period, Lagos lost 45 of her residents to violent crime, Ondo, 39, Ogun, 35, Rivers, 66, Delta, 19, Anambra, 18, Akwa Ibom, 16, Cross River, 14, Abuja, 6, Enugu, 4, Imo, 4, Ebonyi, 3, Katsina, 2, Ekiti, 2, Abia, 1, Osun, 1, Gombe and Sokoto, nil!
So the peace and security being enjoyed today in Abia is not by accident but the result of well thought out strategies and unrestrained investments of the governor in that sector.
Let me conclude with the brand new Enyimba International Stadium which was revamped by the Ikpeazu administration. One would hardly believe that such a stadium with its rich history of hosting one of Africa's finest football clubs had been without toilets, not even one, all these years despite all its fame. Shocking isn't it? But that's the truth!
The playing turf was patchy, muddy and some parts, sandy. We all know what it was like seeing it on TV; but today, the stadium is wearing a brand new look with modern toilets and a brand new dressing room.
The ultimate is the new playing turf which has got tongues wagging. After playing a novelty match to mark its reopening, Daniel Amokachi, "The Bull", described the turf as "Grade A". "In international rating of playing turfs, they are graded between A and E, this one (Enyimba) is A", he remarked.
While Mazi Alex Otti and his people are making promises of what they will do for the people, Dr Okezie Victor Ikpeazu is already delivering on all that he has promised including a combination of all that the opposition parties in Abia State put together are promising.
Propaganda can only take Ikpeazu's opponents to the top of a skyscraper, the governor's works have already taken him to the moon.
His opponents and their bootlickers including the Normans and the Ezenekwes of this world should try harder in manufacturing more sophisticated lies in their vain attempt to discredit him even though it will never work just as this particular one is dead on arrival!
This one story fabricated with unholy gusto and audacity has simply destroyed whatever tattered integrity is left of Otti, Norman, Ezenekwe and his 247ureports site. It is unfortunate that Ezenekwe and Norman have allowed the "stomach infrastructure" blogging they are practising to be so easily exposed by their desperation to satisfy their paymasters. No reputable media house/blog would publish such malicious story which in any way is only a fiction and machination of desperate politicians whose well known weakness before the people has since graduated to wickedness against the people.
As a blogger and ill-reputed writer, because of filthy lucre and pittance they are paid, they decided to destroy their medium and whatever is left of their family name just for a pot of porridge, a morsel of bread. Shame!
Having made his medium one for baseless scurrilous attacks against persons and institutions, Ezenekwe has lost a large chunk of his readers and followers and ridiculed himself. That's unfortunate for someone who still has the future ahead of him.
Okezie Ikpeazu's performance has more than justified the need for him to continue! The people will surely return him in 2019, no matter the conspiracy of political never-do-wells! (Concluded)
Jude Ndukwe sent this piece from Umuahia!
Disclaimer:

"The views/contents expressed in this article are the sole responsibility of

Jude Ndukwe

and do not necessarily reflect those of The Nigerian Voice. The Nigerian Voice will not be responsible or liable for any inaccurate or incorrect statements contained in this article."