Failing Healthcare: 'LUTH is in crisis'---SERAP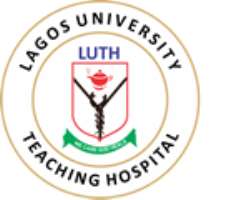 A new report by the Socio-Economic Rights and Accountability Project (SERAP) has revealed the "humanitarian crisis, manifestations of corruption and mismanagement at the Lagos University Teaching Hospital, (LUTH) Idi Araba and how unhygienic conditions, severe shortages of medicines and medical supplies in the hospital and two other Federal Government owned hospitals in Lagos make it extremely difficult for many Nigerians to obtain essential medical care."
Apart from LUTH, the other two hospitals covered in the report "are the National Orthopaedic Hospital, Igbobi (NOHIL), and the Federal Medical Centre, Ebute Meta (FMC)."
The report shows "a sharp deterioration in the quality and safety of care in these hospitals. LUTH, NOHIL and FMC do not have enough cancer treatment machines. Linear accelerator (LINAC), magnetic resonance imaging (MRI) and CT scan machines are not working optimally due to erratic electricity even as the hospitals do not have back-up plans."
According to the report, "A LINAC costs about US$5 million and the six that the Federal Government procured for six teaching hospitals have packed up. The dialysis machine at LUTH is outdated and its functionality at the time of study was zilch. LUTH recently lost its accreditation to teach dentistry because all its five dental chairs had packed up and there is no functional dental engine available."
The 53 pages report launched today at the CITI-HEIGHT Hotels, Lagos is titled: Failing Healthcare: How Federal Hospitals are letting Down the Poor and Making Healthcare a Privilege rather than a Right. The report presented to the media by Professor Dejo Olowu, Dean, School of Law, American University of Nigeria discloses that "vital medical supplies such as oxygen, diagnostic machines, dental chairs, sterilising units, burns apparatuses, were in pronounced shortage. Overcrowded waiting rooms and wards were noticeable."
The report was part of the highlights of the public hearing held by SERAP to provide forum for people to provide testimonies and submit complaints/petitions on allegations of corruption they encounter while accessing public services particularly in the health, education and water sectors.
The research for the report was conducted between April and June 2018 using semi-structured in-depth interviews as the primary instrument for data collection.
The public hearing was attended by among others the representatives of the Acting Chairman of the Independent Corrupt Practices And Other Related Offences Commission (ICPC), Economic and Financial Crimes Commission (EFCC), the Special Adviser to President Muhammadu Buhari on corruption, civil society, lawyers, the media, Freedom of Information Unit of the Federal Ministry of Justice, Nigeria Union of Petroleum and Natural Gas Workers (NUPENG) and the public in general.
The report read in part: "Our researchers observed that some wards have no mosquito nets. And there is no waiting area for mothers with sick babies There is the Gynaecology ward, at which entrance a small bench that could seat about four persons, was placed. The bench was occupied by patients' relatives, presumably. At the end of the corridor where the neonatal ward is, there is a similar four-seater bench, fully occupied. The bench, having been occupied, a group of people were standing. At the neonatal ward, it was the same case. A waiting room for mothers whose babies are on admission was not part of the hospital's plan. The mothers have improvised."
"A woman lay on the bare pavement under the staircase, taking a rest. Nearby was an area where waiting mothers had carved out as waiting area. A number of women, whose babies were on admission, were seen sitting or lying down on a mat or on the pavement. With the laid mats, sacks of clothes, plates, buckets etc stacked against the wall and a woman washing clothes, it was clear that many a mother stay for days in this state."
"Another nurse told SERAP, 'The infant incubator or neonatal incubator is a rigid box-like enclosure in which an infant can be kept in a controlled environment for observation and care. Some of the incubators in LUTH are not working. It is either the heater is bad, or the monitoring mechanisms are not working. The incubators available in LUTH have been in use for over 15 years.'"
"A nurse, who has worked for four years in LUTH spoke to our researchers: 'Some beds in different wards are too old to still be in use, but LUTH knows how to manage. Some of the available beds have become dilapidated. Some beds can cause accidents. They have beds from which patients can fall. It has really happened, and I've seen it happen. But they keep managing.'"
"Another medical staff said, 'Even bed sheets are in short supply. Patients use their wrapper for bed sheets sometimes. And when they use LUTH bed sheets, they are usually old and torn most of the time. Toilets in LUTH are centres of disease distribution. You can be sure to get urinary tract infections and the like. I am referring to the toilets in different wards.'"
"According to a senior doctor who spoke to SERAP, 'There is poor water supply in LUTH and water is supposed to be an essential commodity, especially in a hospital. It's deplorable to the extent that water does not run in the taps. You are seeing LUTH's flowers and wall paints, but it is rotten inside. I will be right to say things are not working optimally in LUTH.'"
"At all the three study sites, derelict and obsolete equipment were commonplace. Most wheelchairs in LUTH are stiff and old. They are not in optimal condition. There is a poor maintenance culture. Not even the lifts are working well. One can easily get stuck in an elevator; so it is better to use the staircases. The lift in E Block is bad to the extent that they got a man to manually operate the lift when people enter and are in transit. It doesn't even have doors anymore."
"LUTH has its own laboratories but the doctors their prefer to refer patients to the private laboratory because private lab are considered to be more efficient and delivered results quicker."
"16-year-old Ngozi Eze (not the real name), who was diagnosed with stomach obstruction and was referred to LUTH for an urgent surgery to avoid complications, shared his experience with us: 'When we got to LUTH, we were told there was no bed in the general ward. We were referred to the VIP section and they said I would have to wait for about three weeks before the surgery could be done, because such surgeries are pre-booked; this was despite that my condition was critical. At the end of the day, we had no choice but to return to a private hospital where the surgery was eventually done.'"
"Another nurse at LUTH said, 'The facilities are overstretched. To see a specialist on clinic days you have to leave your home by 4am or 5am to be at LUTH by 6.30am to join the queue early. Even at that, there are no guarantees you will be attended to.'"
"Nurses are forced to pick and choose patients to attend to. The ideal World Health Organisation (WHO) standard is five nurses to one patient. In LUTH it's two nurses to 30 patients. In each ward, there are about 30 patients, and there are only about four nurses for each shift. In the afternoon, there'll be two nurses, and in the night, there'll be two nurses."
"People are dying in service, they are not being replaced; people are resigning, they are not being replaced; people are retiring, they are not being replaced; people are leaving for greener pasture outside Nigeria, they are not being replaced. So, it has cut down the number of professionals that ought to be rendering health care service. And this has also made the management of this hospital (LUTH) to be employing professionals on a casual basis, which is actually against the provisions of the law."
"Another senior medical officer at LUTH said, 'LUTH is like a dumping ground for health care in Lagos. It's usually the extreme cases that are brought to LUTH after treatment elsewhere has failed. Even if you're rushed in as an emergency case, it's not guaranteed that you'll be attended to. Sometimes they'll tell you there are no available beds unless you can afford the VIP section. LUTH is supposed to be the last hope of the common man in terms of health care. Once you come here, you're expected to get answers. Sometimes you get answers. But there are a whole lot of challenges. Government is not paying attention to the health sector.'"
"Another nurse said, 'There are patients that need to be bathed in the morning with hot water because they cannot help themselves. But there will be no hot water; so, we use cold water to bath them. Is it not when there is electricity that the heater will work? That is if there is heat. And you have to bathe the patient because you're closing for the day. So, what do you do? The generators are not working.' Sometimes, in the night, there is no light in the wards. Nurses sometimes use torchlight to attend to patients. LUTH electricity just recently improved, still electricity supply is epileptic. It's still bad but it was worse. Before, there was no electricity at all day and night.'"
Other testimonies gathered for the report read in part: "This is a machine designed to move breathable air into and out of the lungs, to provide breathing for a patient who is physically unable to breathe or breathing insufficiently. When a patient cannot breathe anymore because the lungs are not functioning, the ventilator is used to aid artificial breathing. It's only available in a few hospitals. As big as LUTH is, there is none. The state of health care in LUTH is deplorable."
"At Igbobi, no money, no treatment. Admission at Igbobi's casualty ward is N5,000 per day. After the preliminary examination, tests and eventual diagnosis, patients must pay before they could be admitted into the appropriate ward for their conditions."
"Patients get their syringes and needles, gloves, without it the doctor will not touch the patient. If they ask you for it and you don't have it, they just walk away, they don't have time. Privatization of laboratories is another ill that the National Orthopaedic Hospital, Igbobi, has in common with LUTH."
"We don't have a therapeutic swimming pool at Igbobi. We used to have long time ago, but it is now filled up; you won't even recognize the site of the swimming pool now when you get there. And these are the basic simple tools that increase output. No matter how skillful you are, when you don't have tools to work with, you cannot optimize your output."
"This study sought to analyse evidence-based information on the causes of the failure in healthcare service delivery in Nigeria, using three of the frontline institutions of public healthcare delivery, namely, LUTH, NOHIL and FMC, all located in Lagos State, the most populous state in Nigeria and its commercial nucleus. The study solely focuses on healthcare service delivery systems at LUTH, NOHIL and FMC as representative of the experiences in their counterparts across the country."
"Increase the transparency in the execution of the budget planning process by publishing income and expenditure reports, ensuring the release of assigned budgets to the health sector and projects implemented. Information on funded projects, on renovation and reconstruction will be vital to regaining the confidence of health workers and the public."
"The leadership in each of the hospitals need to back up their commitment to enable data collection as well as performance tracking and reporting. The board of these hospitals should live up to their responsibility by monitoring standard operating procedures and compliance in day-to-day management, administration and the delivery of services. Where there are established cases of operational failures as we found in the course of this study, there should be appropriate responses to ensure accountability."
"The study adopted the descriptive method and content analysis to arrive at the conclusion that poor implementation of healthcare policies and programmes is the major constraint to the achievement of desired goals in public healthcare provision in Nigeria."
"It also adopted an exploratory qualitative case study design based on analytical methods originating from both public health, legal and social science research to understand the extent to which the questions of governance, dominance, hierarchy, competencies, dichotomies, communication, interaction, resources, and dysfunction impact on the management of the Federal Government-owned hospitals in the Lagos axis."
"Our choice of strategy was informed by the fact that case studies are in-depth investigations of a single instance of a phenomenon in its broader, real-life context. The localisation of the investigations notwithstanding, the study implicates a wide range of systemic issues affecting the whole spectrum of public health institutions in Nigeria."
"In order to reverse this situation, therefore, the study recommends among other things that the Federal Government of Nigeria should allocate adequate resources for improving the quality of equipment and human resources in the public hospitals under its patronage."
"Some of the core recommendations made towards improving the public healthcare sector included the following: improved procurement practices, stronger political commitment to health, increased funding, effective accountability across the board as well as elimination corruption and of bureaucratic bottlenecks in public healthcare delivery in Nigeria."
Signed
Timothy Adewale
SERAP deputy director
11/9/2018
Lagos, Nigeria
Emails: [email protected] ; [email protected]
Twitter: @SERAPNigeria
Website: www.serap-nigeria.org
Telephone: +2348160537202