GULF OIL SPILL: BP BOSSES TO HOLD DIVIDEND TALKS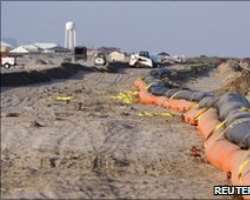 BP directors will discuss later whether to suspend dividends to shareholders, following the Gulf of Mexico oil spill.
The firm is under intense pressure from the US government, which wants BP to use the money to pay for the Gulf of Mexico clean-up.
No decision is expected to be announced immediately, with BP bosses due to meet President Barack Obama on Wednesday.
President Obama wants BP to pay money into a ring-fenced fund to compensate those with "legitimate" damages claims.
The company said on Monday that its response to the incident has so far cost $1.6bn (£1.1bn).
BP's meeting comes as President Obama begins a two-day visit to the Gulf Coast to view the damage from the massive slick and talk to residents.
'Real issue'
BBC business editor Robert Peston has said it is looking increasingly likely that BP will stop paying dividends to shareholders – worth about £1.8bn per quarter – until it can quantify the final bill for the Gulf of Mexico spill and can "prove to the White House that it can afford those enormous costs".
The National Association of Pension Funds (NAPF) estimates that UK pension funds' exposure to BP was only about 1.5% of their total assets, which are worth more than £800bn.
But it said that the continued withholding of dividends would be a "real issue".
BP shares opened slightly higher in London. There value has almost halved since the Deepwater Horizon oil spill began on 20 April.