AXA UK AND RESOLUTION IN TALKS OVER £2.75BN DEAL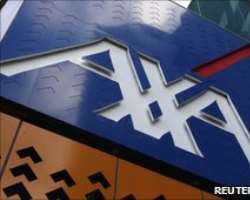 The owner of Friends Provident, Resolution, has confirmed it is in talks about a possible bid for Axa's UK life assurance businesses.
Resolution said it would pay £2.75bn, funded by a £2bn rights issue.
If the deal goes ahead, the Axa businesses would be merged with Friends Provident, creating the opportunity for "significant" savings.
At its request, trading in Resolution shares on the London Stock Exchange has been suspended.
Resolution, which wants to become the UK's biggest provider of life insurance, said it hoped to be able to announce an agreed deal this month.
However, it added: There is no certainty these discussions will result in a transaction being signed or, if signed, that the transaction will ultimately be completed."