FG Set To Repatriate 56000 IDPs From Niger Republic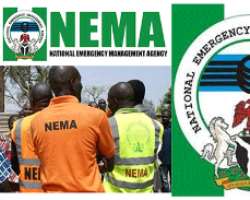 National Emergency Management Agency (NEMA) has said that it has concluded arrangements to repatriate 56,000 Borno State Internally Displaced Persons (IDPs) from Difa Province of Niger Republic back to Nigeria.
The Northeast Zonal Coordinator of NEMA, Bashir Garga, disclosed this during a humanitarian and development coordination forum organized by the agency in Maiduguri yesterday.
Garga said that the IDPs were those who escaped to Niger Republic for asylum following Boko Haram attacks in the last nine years in Mobbar and Abadam Local Government Areas of Borno State.
According to him, all arrangements had been made with the government of Niger Republic to ensure that they were properly catered for and repatriated back to Nigeria safely.
"There were serious concerns of insecurity in some of the liberated local government areas.
NEMA is working with the security agencies toward ensuring that the liberated local governments are safe and habitable to the returnees.
"But much still needs to be done. So we are urging the humanitarian organisations to give attention to developing the liberated communities.
"This is because some of the IDPs, after going back home, return to where they were because their homes are not habitable.
"We need to encourage them and reassure them of their safety at all times," Garga said.
In his remarks, Ahmed Bello, Assistant Commissioner of Police, Borno State Command, who gave an update on the security situation, said proactive measures have been put in place for proper protection of the IDPs on their return to Nigeria and their localities.
The ACP added that police has deployed no fewer than 50 mobile police units to communities liberated by the military from the Boko Haram insurgents to enhance law and order.
Bello further noted that police has also trained some personnel on conflict resolution techniques to curb issues of land grabbing, cattle rustling and other menace arising in the liberated communities.
He also said that the command was working assiduously with the traditional institutions, community leaders, civilian Joint Task Force and vigilante hunters as well as other partners in the state to check crimes across the nooks and crannies of the state.