International donors pledge more than €2bn to fight Boko Haram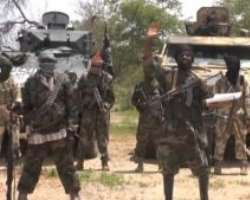 An international donor conference in Berlin pledged 2.17 billion euros ($2.52 billion) on Monday to help countries around Lake Chad to fight Boko Haram, organisers said.
The German foreign ministry said the aid would be disbursed "in the coming years" to Nigeria, Chad, Niger and Cameroon, where the jihadist group launches frequent suicide bomb attacks from its bases in Lake Chad.
Another $467 million will be made available in the form of low-rate loans, the statement said.
Germany said it wanted to add another 100 million euros in humanitarian aid to the region by 2020, as well as 40 million euros earmarked for conflict prevention and stabilisation.
"This conference shows what it is possible to do when you work together," said German Foreign Minister Heiko Maas.
The conference raised $672 million last year.
Ahead of this year's meeting, around 10 non-governmental organisations active in the region said 11 million people were in urgent need of humanitarian aid.
"The insurgency as well as military operations across the four countries have displaced 2.4 million people and left five million people food insecure while significantly reducing economic activity," said the statement signed by the NGOs including the Norwegian Refugee Council, Save the Children and Action Against Hunger.
The conflict has aggravated an already difficult humanitarian situation in one of the poorest regions of the world.
The territory around the lake is difficult to access and most humanitarian aid must be delivered by armed convoys and staff transported by costly helicopters.
Credit: AFP